How to Find Out If I Am Being Blacklisted
by Meredith Veto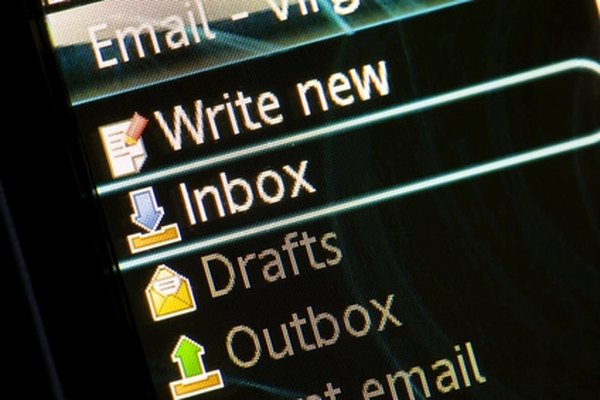 When you send an email, your email's data is processed through the receiver's private network. If the receiver's network filters messages for spam and considers your email a spam threat, your email will be blocked. Email blocking by a private server or a spam-filtering organization is called blacklisting. Email blacklisting is one way companies protect their servers by filtering out unsolicited bulk mail. Companies often hire third-party blacklisting organizations to manage these lists. You can use your IP address to find out if one of these organizations is blacklisting your email.
Is My Email Blacklisted?
Read the return notice of an email that was rejected or "bounced back." You will know if the message was blocked by a blacklisting organization if it says that a particular company or organization has rejected it. The notice may include instructions about how to remove your email from the blacklist. If the notice from the rejected email does not provide information about a particular company, then the rejection may be due to an unrelated server problem (on your server or the recipient's), and not an email blacklist.
Use a blacklist look-up tool to identify any organizations that may be blacklisting your email. This is a simple tool available on blacklist monitoring websites. Enter your IP address into the tool's search field, and the tool will run a search for any companies that are blacklisting your email.
Search a list of spam-filtering companies if the look-up tool identified any organizations that are blocking your email. BlacklistMonitoring.com provides a list with links to most major blacklisting organizations. Most organizations will be able to confirm that you are on their email blacklist if you enter your IP address. If confirmed, they might be able to tell you why your email is blacklisted and how to resolve the issue.
Tip
check

If you're not sure if your email has been blacklisted, it is a good idea to rule out other problems that might be preventing your email from reaching its intended recipient. Ask-Leo.com provides a list of other common email sending issues you can consider.
Warning
close

Blacklisting organizations exist to protect companies, so it is not a good idea to threaten or make accusations against a blacklist operator who is trying to resolve your issue. The problem will likely be resolved faster if you deal with it in a civilized manner.
More Articles
Photo Credits
photo_camera Email LCD display image by Alex Yeung from Fotolia.com