How to Operate a Website
by Maya Austen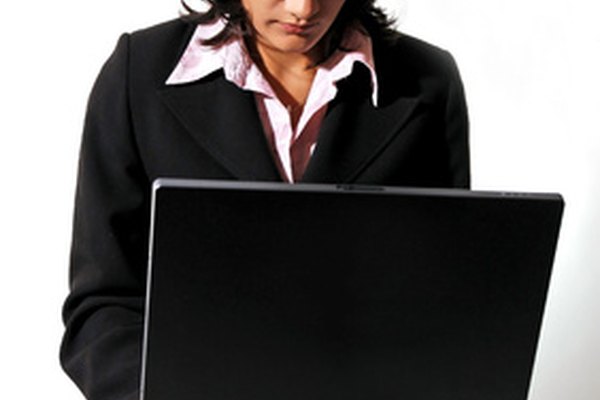 No matter what your reasons are for wanting a website (perhaps it's to promote a business, to indulge in a hobby or to sell a product), getting your website up and running is only the beginning of the process. Now that you have a website, you need to promote it, maintain it and develop it. Operating a website is an ongoing process if your goal is to increasingly build your visitor traffic and encourage visitor loyalty.
Promoting Your Website
1
Submit your website to search engines. Millions of people use search engines every day to find the websites they want. Opting not to submit your site to search engines is the equivalent of saying, "I'm not interested in having people visit my website." Using the search engine webmaster tools will give you a heads-up on any problems the search engines may be having with crawling your website.
2
Build links. Building links builds your visitor traffic and helps increase your search engine ranking. Contact the website administrators of websites that offer similar content as your website to see if they would be interested in exchanging links with you.
3
Submit your website to directories. Not only will getting your site listed in directories help to drive more visitors to your website, but directory listings are also a good way to build backlinks to your site. The Open Project Directory is a human-edited general web directory. It can take a long time to get your website listed in this directory, but it's well worth the effort and wait.
4
Update your site content regularly. Fresh content gives visitors to your website a reason to keep coming back. Plus, search engines love fresh content.
5
Use an analytics program to help you keep track of your website stats. This will help you gauge what you may need to work on pertaining to your website, as well as see what things you seem to be doing well. Using Google Analytics is one option. The Google Analytics program is incredibly comprehensive and free. It will help you track your website's visitor numbers, see what keywords are leading visitors to your site, how long visitors are staying, which pages are the most popular and much more.
Maintaining and Developing Your Website
1
Encourage comments and feedback from your visitors, and pay attention to what they're saying. Use visitor responses to help you improve your website.
2
Make sure your website contact information is easy to find from any page on the site. Visitors should have the ability to clearly see how they can contact you to express concerns and ask questions. Check your email regularly.
3
Visit your own website. This sounds simple, which is why it's often overlooked. Don't confine your experience with your website to uploading and updating new content. Actually visit your website occasionally, using different browsers. Surf through your web pages. Experience your website from a visitor's perspective. You might find slow loading pages, broken links or something else that could be driving new or repeat visitors away from your website.
References
More Articles
Photo Credits
photo_camera YOUNG WOMAN WITH LAPTOP image by pershing from Fotolia.com