How to Open an Online Trading Account in Dubai
by James Highland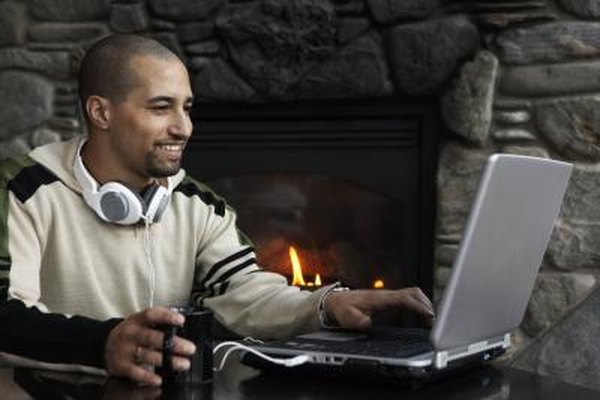 The impressive economic development in Dubai has sparked interest worldwide as investors seek to capitalize on its success. The United Arab Emirates (UAE) have taken notice, and several brokerage services have become available for online traders. Some are physically located in Dubai, while all feature access to the Dubai exchanges. Because of the Internet, investors worldwide can trade stocks and commodities directly in the Dubai markets without the hassle of a global trading account in their home country. Participating in the Dubai economy is as easy as logging on to a website.
1
Pick a broker based in Dubai or elsewhere in the United Arab Emirates that trades the Dubai investment vehicles that interest you. Some brokers specialize in gold and commodities, while others deal in equities and foreign currency exchange. The process of choosing a broker is otherwise similar to the selection of a domestic broker. Depending on your criteria, consider the level of customer service, commissions and order transaction speeds in your decision.
2
Apply for a brokerage account with the UAE broker of your choice. The application process varies between brokers and is similar to applications for domestic brokers. A notable difference is that the applications will often be bilingual in both English and Arabic, and thus the number of pages will likely exceed what an investor is used to.
3
Wait patiently for a reply. UAE brokers seek more documentation than most brokers in the United States, and they may request additional information. It is not uncommon to receive requests for proof of residency, apartment leases and other documentation.
4
Send any outstanding requirements to the broker to complete the application process. Be prepared to send copies of passports and even utility bills with your name on them to prove your citizenship and residence.
5
Trade directly on the Dubai financial exchanges once the account is approved.
Tip
check

Investors seeking access to the Dubai economy may also consider exchange traded funds (ETFs) that trade on domestic stock exchanges around the world. These funds are bought and sold like stock but are weighted toward the stock indexes of other countries. Hundreds of ETFs are available for all the major economies in the world. They offer exposure to markets without the hassle of an international application. Two good Middle Eastern ETFs that track UAE equities markets are the Market Vectors Gulf States ETF and the Wisdom Tree Middle East Dividend ETF. There ticker symbols are MES and GULF, respectively.
References
Photo Credits
photo_camera

Thomas Northcut/Photodisc/Getty Images