How to Open DAT Files in Windows XP
by Dan Eash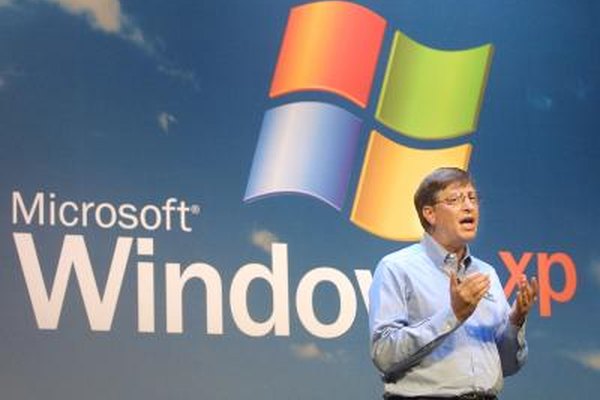 DAT files can contain almost any kind of data. They can be text, Web, image, audio, video or even spreadsheet files. Internet Explorer uses Index.dat files to store every website you've ever visited but Microsoft email applications, including Outlook, Outlook Express and MS Exchange Server also add Winmail.dat files to messages when recipients aren't configured to receive Rich Text Format emails. There's a good chance the DAT you want to open came from an email message and if you know what to do, you can see what's in it.
Finding Out What DAT File Is
1
Ask the sender. If you got the DAT file from someone else, ask them what created it. If he knows you can use the same program to open and read the file. Even if he doesn't know what program created it, he should know whether it's a text, image, audio or video file, and that's a step in the right direction.
2
Try Notepad. Right-click on the file and choose "Open With" followed by "Notepad." If the DAT is a text file you will be able to read it. If it's something else, you will see lines of programming code.
3
Try VLC Media Player. If Notepad only displays lines of code, right-click the file again and choose "Open With" followed by "VLC media player." If the "VLC media player" entry is missing, click the "Choose Program" option and look for it in the scrolling list or select "Browse" to find its location on your hard drive. Visit videolan.org/vlc/ if don't have it installed. You can also use Windows Media Player or another player in the same way but VLC media player plays almost all audio and video files. If you can view the DAT this way you will know it's a video or audio file.
4
Try the right-click context menu. If Notepad and VLC media player don't work, you can try opening your DAT with popular Windows programs such as Excel and PowerPoint by right-clicking and selecting them as you did with Notepad and VLC. Excel can still open its files with the extension changed to .dat so this might work.
5
Change the file extension. Since many programs are unable to open files with the wrong extension, youwi ll need to change your DAT to other file extensions if the previous steps don't work. Start by double-clicking "My Computer" to open Windows Explorer and select "Folder Options" from the "Tools" menu. Now click the "View" tab and deselect the "Hide extensions for known file types" option. Click "OK" to confirm and replace the .dat extension on your file with .jpg, .doc, .ppt, .mp3 and other popular file types. Try opening the file every time you change the extension to see if it works. If this trial and error method fails, you probably have a Microsoft email attachment.
6
Use Winmaildat. If your DAT file is called winmail.dat or ATT0001.dat, it's a Microsoft email attachment and you can open it by going to winmaildat.com and following the on-screen instructions.
Photo Credits
photo_camera

Mario Tama/Getty Images News/Getty Images