Online Trading for Beginners
by Jerry Garner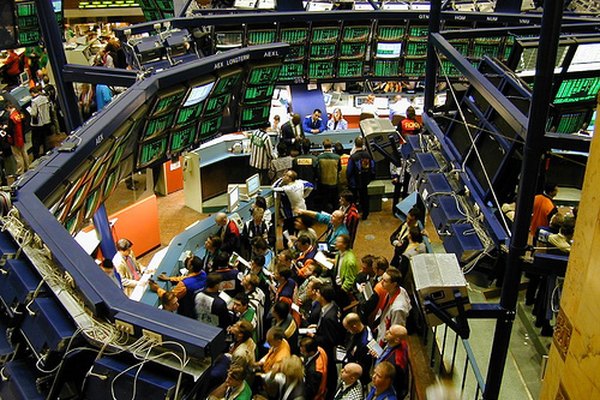 The ability to buy and sell stocks can be a lucrative endeavor. Having the foresight to recognize market conditions so that you know when to buy low and sell high has made many people money. Some people choose to do this as their primary means of support, while others use stock trading as a way of building a stable nest egg for retirement. Regardless of your intentions or investment strategy, you can find that the internet makes managing your portfolio much easier, and allows you to respond quickly to changing market conditions.
1
Select an online trading site to use. Although trading online allows you to buy and sell stocks without using a broker, you still need to have access to a network that can carry out your trading commands. Etrade, Scottrade, TD Ameritrade and Charles Schwab are the largest online trading sites. Links to each of these websites can be found in the Resources section, below.
2
Fund your account. Follow the account funding instructions that are given to you at the time you open an account with the online trading website of your choice. Funding options typically include bank transfer, checks and cashier's checks. It is important to fund your account as soon as possible so that you will have money available to buy stocks with.
3
Research the stocks you are interested in. You will want to judge both their long-term performance and the short-term trends that the company is currently facing. The specific stocks you choose will depend on your investment strategy. You will need to decide between a passive or aggressive investment strategy. A passive strategy is much safer, but takes a long time to earn a profit. An aggressive strategy has faster payoffs, but is also a high-risk way of investing.
4
Set a buy order for the stocks you are interested in. Rather than constantly checking the price of the stock, you can set a buy order that tells the system to automatically buy a certain number of shares whenever the stock drops below a specific price. When the stock reaches your target price, the online trading website will automatically purchase the number of shares you have instructed the system to buy.
5
Establish a sell order for the stocks that you own. A sell order is similar to a buy order. With a sell order, you are telling the system to automatically sell a specific number of shares whenever the stock reaches the value that you establish. This allows you to automatically execute a profitable trade without having to constantly monitor the value of your stocks throughout the day.
Tip
check

Keep in mind that you will be charged a fee on each trade that you execute. This means you will be charged a fee when you buy a stock, and when you sell it. You will need to make sure you sell your stock at a rate that will be profitable enough to offset these fees and still earn a profit for you.
More Articles
Photo Credits
photo_camera

Petrick2008, Flickr.com Creative Commons License