Online Dating Strategies
by Kevin Lee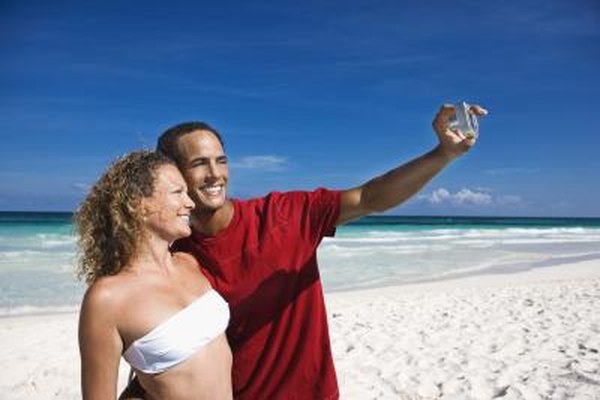 If you're new to Internet dating, don't simply pick an online dating service at random and start typing and clicking buttons frantically. Online dating experts understand how to maximize a person's chance of succeeding in the online virtual dating world. You can learn to do the same by listening to them and other people who have used the Internet to successfully build lasting and satisfying real-world relationships.
Choose the Right Service
Search the Web for "online dating" and your browser may overwhelm you with search results. Online dating sites cater to a wide variety of people who have different dating goals. Online Dating Magazine lists the five types of online dating services that you can join. General online dating sites, such as Match.com, cater to people who simply want to find someone to date. If you're more interested in making friends or starting a serious relationship, you'll do better joining a social networking site or a relationship site. Online Dating Magazine also describes merging online dating services such as Chick n Chit that combine online and offline dating. Niche online dating services cater to people with special interests. If you love surfing, for instance, you might like to look for a service whose members enjoy that too.
Create an Engaging Profile
Online dating profiles are like advertisements. Some of them are excellent and help sell the "product" while others don't do much more than take up space. Before you can get a "sale," you'll need to get people to discover you, show what you have to offer and convey they can trust you. According to author Lesley Dormen, a writer for Oprah.com who met her husband by creating a personal ad, people should tell the truth about themselves while providing enough personal information to give readers a good picture of who they really are. She also says, "Show your personality, don't tell it." For example, instead of saying you're compassionate, describe an incident in which your compassion has shone through in real life. Just as with regular ads, people may be moved by feelings, stories and emotions more than they are by simple words such as "I am funny and I love cats."
Reveal Yourself in a Great Photo
If you don't have an excellent picture of yourself, don't post one until you do. Photos are often the first thing people see when they browse online personals, and you don't want others to pass you over because they can't see your face. When you take your photo, seek to present yourself the way you really are. As personal relationship trainer Evan Marc Katz notes, "You don't want to see the polished version of someone, airbrushed in flattering light. You want to see what he/she really looks like." Before the camera snaps, psyche yourself up, think happy thoughts and most importantly, smile naturally. Smiles are important. In fact, Katz advices removing photos from your dating profile if you're not smiling. In a day when people can use search engines to find other pictures of you on the Web, it's important to show the world and potential dates a confident, positive image of you.
Communicate Effectively
It's critical to communicate professionally and courteously with people that you meet in online dating services. Many services have tools that allow you to send notes to others and communicate in real time via chat. Pause and think before blurting out something you cannot delete from the other person's inbox. Make sure to treat everyone who contacts you with respect, whether you are interested in them or not. Remember that anyone who communicates with you has the ability to tell others about you using a site's messaging system or other methods such as email.
Avoid Scams
VentureBeat warns online daters that 10 percent of dating profiles are scams. In an October 2012 article, the company noted that scammers often post fake profiles containing stolen pictures in order to lure unsuspecting daters into trusting them. Relationships the scammers form can last for weeks and seem genuine. The scam reaches a peak when the scam artist, citing an "emergency," asks their victims for money. VentureBeat points out that some online dating services are now incorporating anti-scammer technology to reduce the number of scamming incidents. VentureBeat tells online daters to never send money to someone you meet in a dating service. You should also try to use the site's own messaging system when talking to a date. Because scammers often use photos of military personnel to gain trust, stay alter for profiles with military photos when striking up an online relationship.
Photo Credits
photo_camera

Jupiterimages/Brand X Pictures/Getty Images