How to Take Notes Using a Kindle
by Spanner Spencer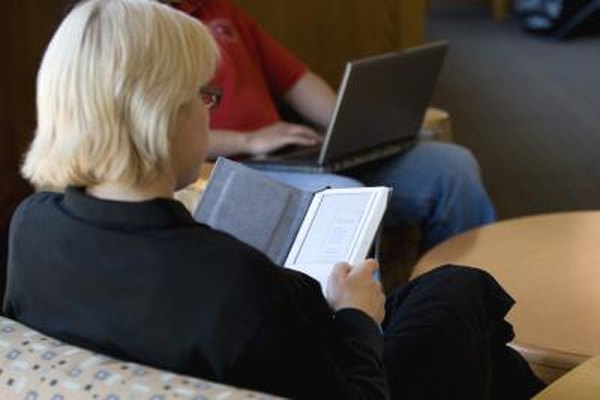 The Amazon Kindle is an e-book reader that uses a black-and-white e-ink display and connects directly to Amazon's online e-book store. The Kindle is also equipped with a QWERTY keyboard and allows users to add notes and annotations to any e-book that they are reading. These notes are accessible within the user's online Amazon account and can be shown to other Kindle users who are reading the same e-book. By adding a blank document to the Kindle, the device can also be used to write any notes that the user desires.
1
Create a new text document on a computer and give it a title such as "Notes.txt." Open the document and add a line of text that you will recognize on the Kindle, such as "Blank document for Kindle notes." Save the text file.
2
Connect the Kindle to the computer using its USB cable and transfer the text document to the "documents" folder on the device.
3
Turn the Kindle on and open the text document.
4
Press the "Menu" button and click the "Add a Note" link. Type your note and click the "Save" button to save and close it.
5
To view your notes, open the text document, press the "Menu" button and click "View My Notes."
Warning
close

Be careful not to press the "Back" button before saving your note; if you do, the text will be lost.
Photo Credits
photo_camera

Philip Nealey/Photodisc/Getty Images