How to Get Notes Off an Old iPhone to a Computer
by Jen Cordwainer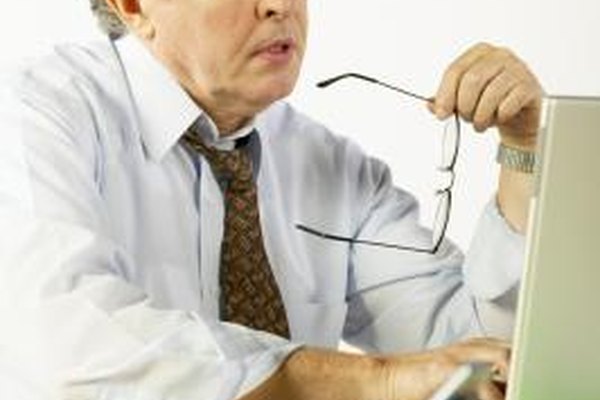 Older generation iPhone models, such as the original iPhone and the iPhone 3G, cannot be upgraded beyond iOS 3.1.3 and 4.2.1 respectively. With these obsolete or vintage Apple iPhone models, it can be difficult to remove notes because they use different syncing protocols. The iPhone 3GS and later can sync notes easily using iCloud, but previous generation iPhone notes will need to be synced to an email account, through the iTunes software or manually emailed.
Sync with iCloud
1
Check your iOS version by opening the Settings menu on your iPhone and tapping "General." Press "About" and look at the "Version" number. If it is iOS 5.0 or higher, you can sync Notes with iCloud between your iPhone and PC.
2
Go back to your Settings menu and tap "iCloud." Sign into your iCloud account and switch Notes to "On."
3
Launch Outlook on your PC and select your iCloud account. Click on the "Notes" folder and your iPhone notes will appear.
Syncing with iTunes to Outlook
1
Transfer notes from older iPhones running iOS 3.0 or later by launching iTunes for Windows.
2
Plug your iPhone into your computer with your USB cable.
3
Launch iTunes and select your iPhone from the list of devices, then click on the "Info" tab.
4
Make sure that "Sync Notes with" is checked and select "Outlook" from the drop-down menu. Click "Apply" and wait until the iPhone sync is complete.
5
Locate your notes on your computer by launching Microsoft Outlook. Select "Notes" from the sidebar menu.
Syncing with an Email Account
1
Transfer notes from iPhones running iOS 4.0 or higher by syncing them with an IMAP email. Open the "Settings" menu on your iPhone.
2
Tap "Mail, Contacts, and Calendars" and press "Add Account."
3
Type in your credentials for an IMAP email account, such as Gmail. Press "Next."
4
Switch Notes "On" and press "Save." This will transfer your iPhone notes to your IMAP email account.
5
Visit your IMAP email inbox using your computer's browser. Your note messages will be in a folder labeled "Notes" and can be downloaded to your computer's hard drive.
Manually Emailing Notes
1
Launch the Notes application on your iPhone.
2
Select a note and press the Email icon.
3
Type in your email address in the recipient field and press "Send."
4
Access your email on your computer and download the message to your hard drive.
More Articles