Norton Vs. AVG Online Protection
by Dan Stone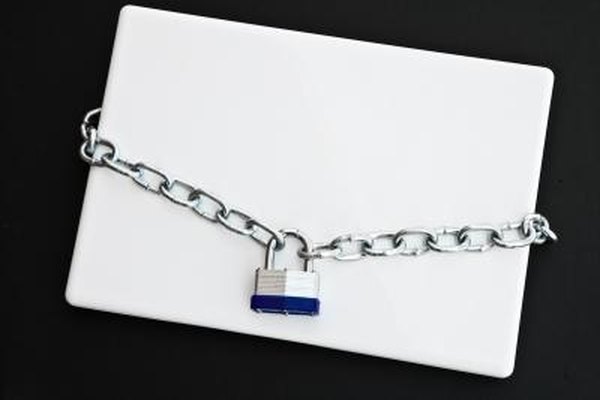 Norton and AVG make competing Internet security software suites. AVG Internet Security and Norton Internet Security block outside attacks from affecting your computer and clean up existing infections. Norton and AVG's Internet security suites include a robust collection of programs that give your system total protection from outside threats. For example, you won't need separate anti-virus, firewall and anti-phishing software using either suite.
Blocking
Both suites include an actively running anti-virus or anti-malware security program. Viruses are a type of malware. According to PC World, Norton's program blocked 100 percent of all malware attacks in real-world use and was able to detect 99.8 percent of all known malware. Comparatively, PC World reports that AVG's program blocked 94.4 percent of malware attacks in real-world use and was able to detect 97.8 percent of all known malware. Cnet says AVG blocked 97.7 percent of threats in tests; however, Norton does not participate in Cnet's tests so there is no basis of comparison there. Computer security website A Secure Life also ranked Norton better than AVG on overall protection. Cnet notes that both AVG and Norton are lightweight and offer minimal system performance reduction.
Clean Up
While the anti-malware programs block the majority of malicious programs, sometimes these programs can sneak past the defenses and infect a system. Norton was able to remove 89 percent of existing malware in a PC Magazine test, while AVG was able to remove 87 percent. According to A Secure Life, Norton and AVG perform similarly in system clean up while product review site Top Ten Reports says AVG tags some safe files as infected. If a system has been without malware defense software long enough to be infected several times over, cleanup can be particularly onerous. PC Magazine says AVG is difficult to even install on a computer that is already infected with numerous malware. According to PC Magazine, Norton hits a few snags when installing on a malware infested system, but generally these issues can be resolved with its built-in tools.
Spam and Phishing
Norton and AVG's suites both include anti-spam and anti-phishing software. According to PC Magazine, AVG's anti-spam filter is extremely accurate, allowing just 3.4 percent of SPAM through, beating Norton's 5.3 percent. However, the anti-phishing software performed inversely. AVG's anti-phishing program works by marking infected URLs, while Norton's scans the link to detect phishing. Norton blocked every bad URL in PC Magazine's test, while the test results showed AVG less effective on new phishing URLs because registering to block them can take hours.
Licenses
AVG is offered in one or two year subscription plans purchased by computer, as of July 2013. However, AVG offers discounts when purchasing licenses for more than one system and for the second year of service. Norton offers its service in one, two or three year subscription packages that can be used on up to three computers at once.
Photo Credits
photo_camera

Jupiterimages/Photos.com/Getty Images