How to Add News Headline Links to Your Website for Free
by Brandy Alexander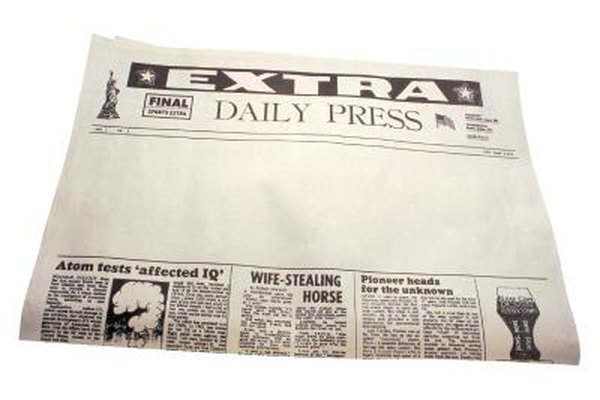 If you are a website owner or webmaster, you can make a site even more appealing to your visitors by adding news headlines to your page. Many news providers offer free widgets, which are small blocks of content that contain the link to a report, the story and sometimes small images. Your viewers can read the information directly on your page, and the information automatically refreshes with new content so it is always updated. Insert the widget of your choice by adding the code to your website.
1
Point your browser to a news source such as The New York Times, CBS News, Reuters, The Washington Post or USA Today (see Resources). Click the link next to the type of headlines, such as Fashion or Sports, you wish to add. Using The New York Times, click the "Get Started" button and create a free account to access the widget builder.
2
Copy the website code that automatically displays. With CBS News, access the downloaded file to get the code for your widget.
3
Launch your computer's text editor program and open a Web page file. Alternately, log in to your website account such as WordPress or Blogger. Place your cursor in the area where you want the widget to appear.
4
Paste the widget code and save your work. Open your website file in a Web browser to preview it, or use the preview feature (if applicable).
Tips
check

Some news providers specifically tailor widgets for social networks, such as Facebook and Myspace, and website providers like Blogger and Typepad. Look for these icons next to the widget code.

check

You can preview your website file in a browser by clicking the "Open" or "Open File" option under the File menu and selecting your document.
More Articles
Photo Credits
photo_camera

Comstock/Comstock/Getty Images