How to Get New Maps for GPS
by Jade Blue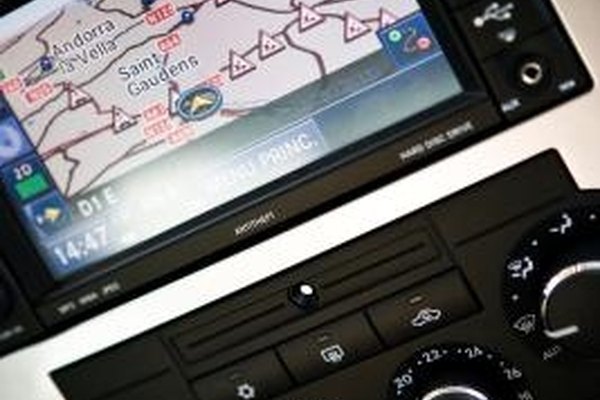 Tele Atlas and NAVTEQ provide maps for consumer Global Positioning Systems. Maps are continuously updated and available on a general database. Converting maps into data compatible with multiple GPS systems is a lengthy process. A manufacturer offering map updates for their GPS device only once a year is not uncommon. Map updates must be downloaded directly from the manufacturer website. Attach your GPS system directly to your computer to initiate the process. Fees may apply.
Visit your GPS manufacturer's website. Sign into your account. If you do not have an account, follow the prompts to create one.
Install a communication download application on your computer or laptop, if applicable. The program enables your computer or laptop to communicate with your GPS device; it also recommends updates for your device based on personal preferences.
Select "Maps," then "Map Updates." Some devices require a paid subscription to update maps. Select the subscription type, if required, and pay using a credit card.
Connect the GPS device to your computer or laptop using the universal serial bus (USB) cable. Insert the smaller end into the GPS device where "USB" is indicated. Insert the wider end where indicated on your laptop or computer tower.
Select the device you are updating. You may have to select the map type you wish to update.
Wait for device detection.
Confirm updates and begin your download. The device will notify you of a successful download.
Remove GPS device from your computer or laptop.
References
More Articles
Photo Credits
photo_camera

Jupiterimages/Photos.com/Getty Images