What Is Network Engineering?
by Alan Hughes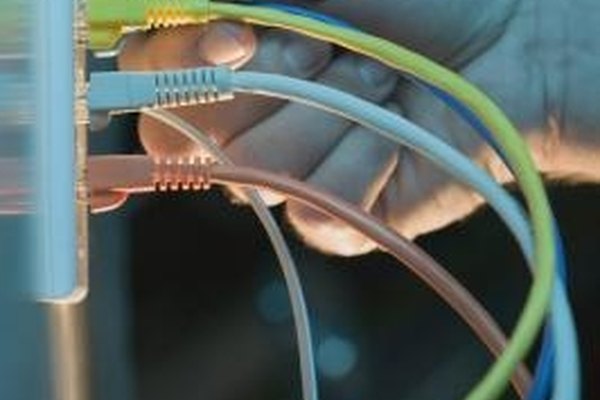 "Network engineering" is a term that encompasses a number of network-related areas of knowledge including data communications, Internet and other networking protocols, network analysis and management, network security and troubleshooting. The growth of the Internet has created an environment that virtually demands that businesses be interconnected with their business partners for efficiency and speed to market. Businesses must be able to leverage technology for internal communications and productivity. The network engineer must be able to make networking technology work efficiently, reliably and securely to help make his company successful.
Networks
A computer network, at its most basic, is two or more computing devices connected together to communicate and share resources. The practical outworking is that most networks consist of more than just two computers. Modern networks enable communication and resource sharing at a level far beyond what was available just a few years ago. Networks now facilitate the sharing of files, printers, scanners, storage and more. Communication is instant with "instant messaging" and email. The Internet, the biggest network of all, facilitates research, shopping, information sharing, email and other services too numerous to list.
Network Design
Designing a network for a company or a home requires some research, including to find out the size the network will need to be, the basic services necessary, security concerns and budget. A company's network may have multiple locations, requiring the use of wide area networking technologies. A network engineer will ask the right questions and design a network to meet the requirements.
Network Implementation
Of course, a great network design is useless unless it is implemented. Good network engineers excel at installing equipment and getting a network up and running. The implementation strategy is important, and the timeline must be coordinated with contractors such as cable installers and electricians. Network engineering involves overseeing all of these aspects of network implementation.
Network Engineering
In addition to the areas mentioned above, network engineering involves understanding network server operating system concepts, electrical principles, physical security and disaster recovery practices. A true network engineer typically receives classroom training, but she spends a lot of time going through manuals to figure out how to take advantage of new technology. Many companies require their network engineers to become certified to demonstrate their knowledge and skill levels. Over the past several decades, network engineering has taken the world from many individual networks to the many interconnected networks that make up the Internet.
References
Photo Credits
photo_camera

Comstock Images/Comstock/Getty Images