How Does the Netflix Roku Box Program Work?
by Melissa King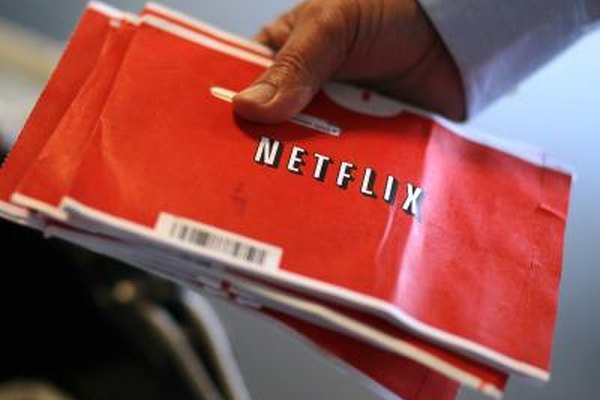 Paying a monthly fee for a cable or satellite television service is often expensive, and prices usually increase as time goes on. Additionally, it is possible that your favorite channels are removed by the service. With this type of service, you aren't in control of what is on TV. The Roku box, in conjunction with the Netflix movie rental service, lets you stream high-definition television shows and movies right to your TV.
Choose a Box
As of February 2011, three versions of the Roku box are available for purchase. The basic box, Roku HD, offers high-definition streaming and a built-in wireless feature. The Roku XD and the XDS include even more features, such as 1080p video support and an extended wireless detection range. The XDS also provides a USB port for users who want to display pictures or home video on the television screen.
Hook It Up
To begin, the Roku box player must be connected to your television set. It is possible to hook up the Roku box to almost any TV. Once you have connected the box player, you can add it to your home's wired or wireless network. This is necessary to allow you to stream, or instantly download, video content from Netflix.
Get a Netflix Subscription
Before being able to view Netflix content with the Roku box, you must subscribe to a Netflix rental plan. This can cost as little as $9 per month, as of February 2011, for the cheapest available Netflix plan. With this plan, you can also receive DVDs and Blu-ray movies in the mail to view. These movies must be sent back in a postage-paid envelope once watched. After you return the movie, the service sends another.
Stream and Watch Content
Users with a monthly Netflix subscription have access to up to 12,000 on-demand TV shows and movies, some of which are displayed in high definition. If you have a movie or show in your online Netflix queue that can be streamed, the Roku box recognizes this and adds that item to the instant streaming queue automatically. You also have the option to browse through an on-screen content menu that includes images from and descriptions of the movie or show.
Photo Credits
photo_camera

Justin Sullivan/Getty Images News/Getty Images