Does the Netflix iPad App Need Wi-Fi?
by Kefa Olang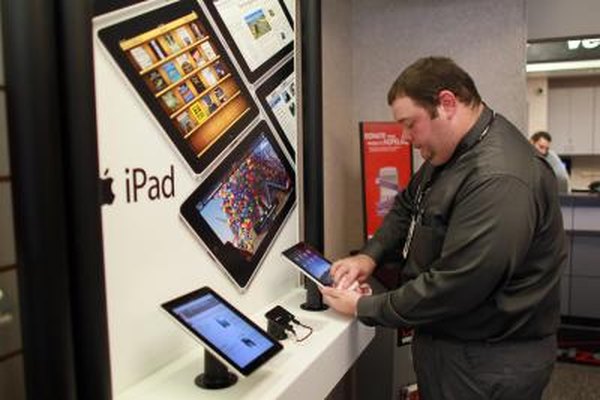 Although the Netflix app on an iPad doesn't require a Wi-Fi connection, a Wi-Fi connection can at times be more beneficial than a data service. For example, Wi-Fi can save you from steep overage charges on your data plan. It's important to know your connection options for Netflix on iPad so you can maximize your video streaming.
Data Service
The Netflix app doesn't require a Wi-Fi connection to stream movies and TV shows if you have a data subscription plan. If you purchased a data service from any of the providers, you can stream movies and titles anytime and anywhere without connecting to a Wi-Fi service. There are several data service carriers, and each varies in subscription plans and data rates they offer.
Wi-Fi
All iPads come with built-in Wi-Fi adapters. If you don't have a data service, or if you're in a area where data service connection isn't as strong, a Wi-Fi connection can be beneficial for streaming movies and TV shows. The Netflix app's performance is usually dependent on how good or poor the service is in a particular area. If you're in a lower-quality service area, connection problems such as frequent stops, stalls and buffering issues are regular occurrences when you stream Netflix titles. So connecting to a Wi-Fi network is optional, but it can improve streaming.
Recommendations
If you're capable of connecting to a Wi-Fi network to watch Netflix movies and TV shows, then by all means do so. Connecting to a Wi-Fi network not only improves connection speeds for streaming titles, it saves your data. If you're already low on data, or if you simply don't want to exhaust your monthly allowance, use a Wi-Fi connection to stream titles if one is available. You'll likely experience less buffering and loading problems with strong and stable Wi-Fi connections.
Warnings
Netflix is a bandwidth-intensive application. The more titles you view, the higher the monthly data usage. If you don't have an unlimited data plan, it's important to check your data usage frequently to ensure you're not exceeding your monthly allowance. Exceeding your monthly data usage can yield steep additional charges depending on your data service carrier. Monitoring your data usage and making the proper adjustments to manage Netflix streaming on your iPad is necessary.
References
Photo Credits
photo_camera

Joe Raedle/Getty Images News/Getty Images