MP4a to MP3 Conversion
by Lisa Porter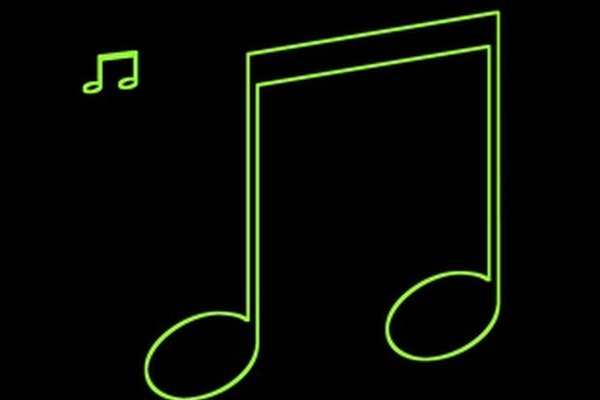 If your computer's media player or your personal electronic devices can only play songs in MP3 format, you might need to convert MP4a files to MP3 files. You can use a variety of methods to convert files from one format to another.
The MP4a Format
The abbreviation "MP4a" designates an MPEG-4 audio file with MPEG (Moving Picture Experts Group) advanced audio coding. The letter "a" in MP4a or M4a distinguishes this kind of MPEG-4 file from M4b files, which contain audio books. The MP4a format remains slightly less common than the MP3 format.
The MP3 Format
The abbreviation "MP3" designates an MPEG audio file with Layer 3 compression. According to fileinfo.com, the MP3 format offers sound quality nearly as good as compact discs, but the files take up less space than WAV or AIF audio files. Many electronic devices and software programs support the MP3 format, including the Apple iPod and Amazon Kindle and the iTunes, VideoLAN, Windows, Roxio and Nullsoft Winamp media players.
Online Conversion
You can convert MP4a and M4a files to MP3 format for free online at media-convert.com. Convert your file on the site without having to download any software. Simply upload the audio file you want to convert, select "MPEG -- ½ Audio Layer 3 (.mp3)" in the output format menu and click "OK" to convert the file. A link will appear that, when clicked, will allow you to download the new version of your song.
Conversion in iTunes
Convert MP4a files to MP3 format directly in iTunes. Edit your preferences in iTunes and select "MP3 Encoder" in the "Import Using" menu. Then highlight the song you want to convert and select "Create MP3 Version" in the "Advanced" menu. The new version of the song will appear in your music library, and you can then transfer it to any of your personal electronic devices.
Conversion Software Programs
Many file conversion programs support conversion from M4a format to MP3 format. If you'll be converting many files, you might want to invest in the software. If you only need to convert a few files, however, you can simply download a limited free trial of most software programs. Many sites also offer conversion software for free. Look at the Maniac Tools web site to find the free M4a to MP3 converter, for example. Or go to cnet.com to find the Magic M4a to MP3 Converter 3.72.
More Articles
Photo Credits
photo_camera music notes image by cherie from Fotolia.com