The Best MP3 Players for Kids
by Bonnie Crowe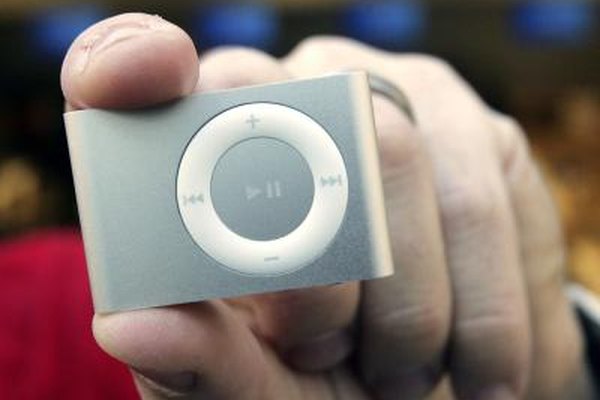 Kids of any age who enjoy singing and dancing along to a good tune will appreciate a good MP3 player. With their ability to play music, audiobooks and, in some cases, apps and games, MP3 players make great gifts and are the essential electronic accessory for every kid from tots to teens. The best MP3 players for children are durable, easy-to-use, fun and affordable.
Apple iPod Shuffle
Apple's most basic MP3 player may not have the bells and whistles of its higher-end models, but for portability, durability and wearability with high quality sound and a 15 hour battery life, the iPod shuffle is a nifty little player. The Shuffle will hold 2GB of music or audiobooks in a shiny, colorful, simple clip-on for just under $50.
SanDisk Sansa Shake
The SanDisk Sansa Shake's colorful, kid-friendly design has it looking more like a toy than a piece of sophisticated electronics. With a design that looks like a salt shaker and a motion sensor that creates sound effects, as well as plays songs when shaken, younger children will enjoy this simple MP3 player that has ten hours of battery life, a 512MB sound card and retails for under $40.
Apple iPod Touch
For tweens and teens, or kids who want more bang for their parent's buck, the iPod Touch is a keen MP3 player that serves up apps, games, email, maps, audiobooks, camera, and videos, in a thin, portable design. Kids can watch full color music videos and chat with their friends about them on FaceTime, or ask Siri for recommendations on the latest chart-topping tunes to download from the Apple store. With 32GB available for $299 and a 64GB version for $399, each offering 40 hours of audio playback, the iPod Touch is not cheap, but does offer a fun high-end audio and visual experience for kids.
Samsung Q3 4GB MP3 Player
The Samsung Q3 MP3 Player plays MP3s and videos with high-quality sound and offers a 2.2 inch screen. With 30 hours of music time and 4 hours of video, as well as voice recording and an FM radio all for under $40, this player is an affordable option that offers a lot of versatility for kids in a compact package.
References
Photo Credits
photo_camera

Mario Tama/Getty Images News/Getty Images