Mozilla Thunderbird Problems
by Michelle Labbe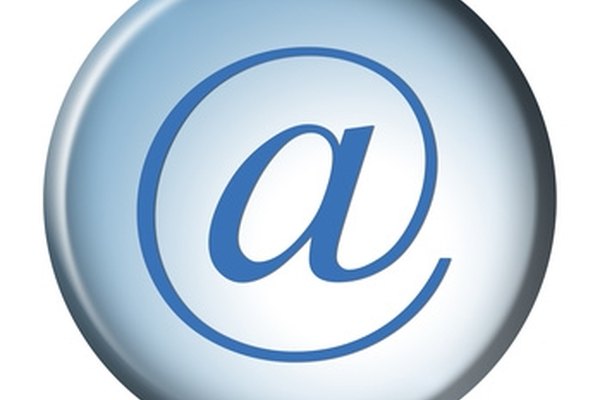 Mozilla Thunderbird is a popular free, open-source email client. It isn't web-based and is capable of storing your personal information and email messages on your hard drive, enabling you access content without an Internet connection. These features make it easy to use, but Thunderbird isn't trouble-free. When you use Thunderbird, you might encounter some difficulties. Common Thunderbird problems include issues when sending messages, general server errors, and problems when downloading new mail.
Problems Sending and Receiving Messages
One common problem Thunderbird users experience is an inability to send messages. If you are unable to send messages, try deleting the outgoing mail (SMTP) password for your account. You can do this by going to "Tools" in the file menu, then selecting the "Options" menu. Select "Security Passwords," then "Saved Passwords." Select the URL for the SMTP password (it will have "smtp" in the address) and click "Remove." Another possible fix is to reset your SMTP password. To do that, you'll have to go to your Internet Service Provider's (ISP's) support website and find a form to reset your email password. Your ISP's spam settings may also interfere with your ability to send or receive messages in Thunderbird. Check the spam settings, and change the port that Thunderbird uses to send and receive data if you need to.
Server Problems
When using Thunderbird, you may also encounter an error message such as: "Unable to authenticate to SMTP server." This error stems from a bug in Thunderbird 2.0 and occurs when users upgrade to a version new than 2.0. If the SMTP server settings did not require authentication in Thunderbird 2.0, any data in the username or password fields was simply ignored. In later versions of Thunderbird, data in the username and password fields is sent whether or not the SMTP server needs the data, which makes some servers reject the connection. To fix this issue, modify the SMTP settings under "Tools" in the file settings, then navigate to "Account Settings," and select "Outgoing Server" (SMTP). Uncheck the username and password box, or change the authentication method to "No authentication."
Problems Downloading New Mail
Sometimes Thunderbird has trouble downloading new mail. When this happens, the status bar shows "Building Summary File for Inbox." You may receive new messages that are empty when you try to open them, or multiple entries for the same new message in the inbox, or reported unread messages that cannot be found. This problem occurs when you do not perform routine maintenance on your inbox. From time to time, you need to compact it. Right-click on the inbox and select "Compact This Folder." If that doesn't work, close Thunderbird. Using Windows Explorer or Finder, search for a file titled "Inbox.msf" in your Thunderbird application folder. Delete the file, and restart Thunderbird. If that still doesn't solve the problem, you may need to delete your old account, but you can create a new account with the same settings and transfer all your messages over so you don't lose any of your information.
Photo Credits
photo_camera email simbol image by vladislav susoy from Fotolia.com