How to Find Movies on Netflix
by Aaron Parson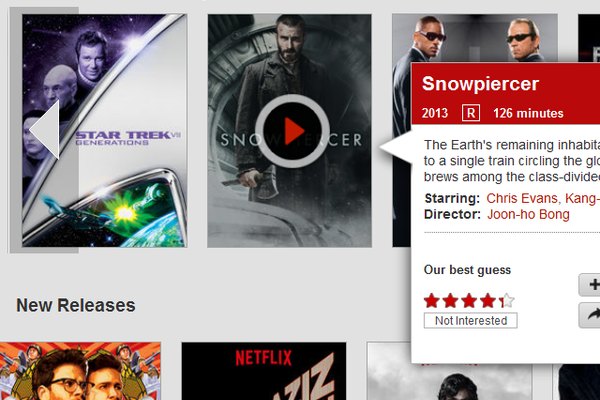 Netflix's app and website home page offer a selection of videos the service thinks you'll like, but with such a large catalog — much of it comprising various TV series — you can't count on simply stumbling across a film you want to see. Once you've looked through the main page, select a genre or search by title, actor, director or topic to find the movie you want.
Netflix Streaming
Browse Titles
If you don't have a specific movie in mind, start by browsing the listings on the main page of Netflix's website or app. Scroll down to see various categories picked based on your previous activity. Swipe left and right in in the app — or click the left and right arrows on the Netflix website — to browse through more titles in each category. In the app, tap a movie poster to see more info, and tap it again to start the show. On computer, mouse over the poster for info on the title and click on it to start watching.
Pick a Genre
The list on Netflix's main page shows both movies and TV series. To filter out TV shows, pick a specific movie genre. Tap the menu icon in the app or mouse over the word Browse on the website to see the genre list, and select one to browse its offerings.
Search for a Movie
Tap or click the Search button to find a specific movie. Netflix searches not only for movie titles, but for people — actors, directors and so on — as well as keywords. As you type, movies, people and topics pop up. Tap or click a movie to start it, or choose a person or topic to see related movies.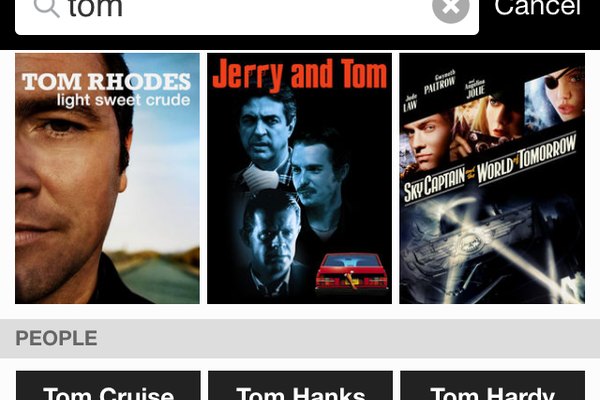 Netflix by Mail
Netflix's DVD and Blu-ray rental service uses a separate website — and requires a separate subscription — from the streaming service. To browse and search the listings for both disc formats, visit the Netflix DVD website. Unlike the streaming site, you don't need a subscription to look through the DVD site.
The DVD site works similarly to the streaming site. Scroll through the listings on the main page, pick a genre or use the search bar to find the movie you want. Tap or click a movie poster to read information about it and add it to your queue for delivery.