How to Move APK Files From a PC to an Android Phone
by C. Taylor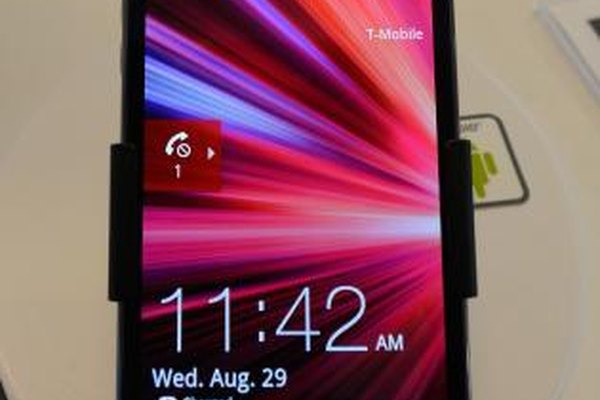 The default source for Android 4.x apps is the Google Play Store, but Google limits apps to certain phones based on location and known compatibility. Furthermore, some developers don't offer their apps in the Google Play Store and require you to manually download the Android Package (APK) file. Once the APK file is on your PC, transfer it to your phone to manually install the app using the Android's Application Installer app.
1
Insert the smaller end of your Android's USB charging cable into the USB port on your Android phone.
2
Plug the other end of the USB charging cable into a standard USB port on your computer.
3
Click "Start" and then click "Windows Explorer."
4
Double-click your Android phone from the Portable Devices section and then click "SD Card" to access the phone's memory card.
5
Drag and drop APK files into any location on the SD card to move them.
6
Click the "USB" icon in the Windows 7 notification area and choose "Eject your Android device" before disconnecting the cable. If you cannot see the USB icon, click the small arrow to the left of the notification area.
Tip
To install the APK file, tap "Application Installer" from your Apps screen and select the APK file you transferred.
More Articles