How to Make Money Disposing Your Old Laptop
by Contributor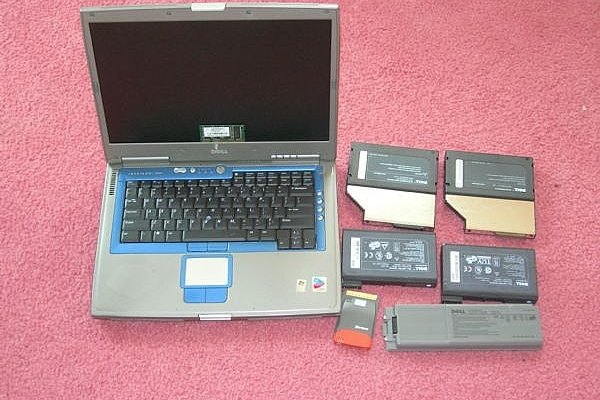 So you have old laptops and outdated laptop parts that is just sitting around the house cluttering up things. Why not get rid of it and get paid at the same time? Ok, read on! I will gladly tell you how.
First pull that laptop off the shelf you stuck it on and dust it good!
Make a note of the basic information about the laptop like model number, serial number, and other identifying features.
Make a note of the laptop's status. For example, my USB Serial ports stopped working. Since they were all attached to the motherboard (Thank you Dell computers!), I needed to replace the motherboard in order to get the USB ports working again! After getting several quotes all in the hundreds of dollars, I simply bought a new laptop. The friend I asked to transfer my data off the hard drive for me destroyed the hard drive in the process but did manage to get all my data off first. The LCD screen, battery packs (that I couldn't use in anything else I had), and keyboard were all still good. Since I'm not computer savvy, I felt certain there were probably other parts that I didn't know about that was probably still functioning well, too. So, I made a note of all of these positive qualities.
Search the internet to see if there is a reputable company buying old, used and dead or non-working laptops. I recommend Laptop Service. (See resources section for a link to Laptop Service's website).
Check the company out! Make sure the company is real and not some online rogue. One thing I always do is check out a company's "last updated" statement at the bottom of the website. I research the company via the internet by googling "laptop services reviews". Then I called the number on the "Contact Us" form. To assess Laptop Service's timeframe to respond to customers I sent them and email. I received a response within 24 hours. I then completed their "Laptop Estimate" form and sent all pertinent information about my dead Dell laptop.
Check your email for your estimate. I received an estimate back within 24 hours stating they would pay me $100.00 for the laptop but I would have to pay the shipping cost. They included the address as to where to ship the laptop and explained their payment process.
Securely pack the laptop and ship it. Yes, you are taking a chance by sending the goods before getting paid, but remember you were going to throw it out anyway! So what, you lose the shipping cost at the most - skip a trip to McDonalds and make up for it. I sent the laptop and all of the other odd batteries, and CD ROMS that I had accumulated over the years. After all, I previously tried selling these on Craigslist and EBay and didn't even get a hit. Pack the laptop carefully, you don't want the working parts to be damaged by the time they reach Laptop Service.
Go shopping! A week later, I received my check from Laptop Service for $100.00. Now, I'm still skeptical (No, I don't trust easily. I'm an auditor from 9 to 5 - what do you expect!). I deposit the check in my account and wait to see if it clears. As of today,(more than 2 months later), I have not had any problems with the check. So, I just took my junk and turned it into $100 minus shipping cost ($18.00).
Now, isn't this better than tossing that dead laptop in the trash?
Tip
check

Wipe the laptop's hard drive clean before selling or disposing it. Check out this link to find out more http://www.pcworld.com/article/id,110338-page,1/article.html.
Warning
close

Leaving personal data on your hard drive can lead to identity theft if laptop is not properly disposed.
More Articles