MMS Vs. SMS Text Messages
by Anthony Oster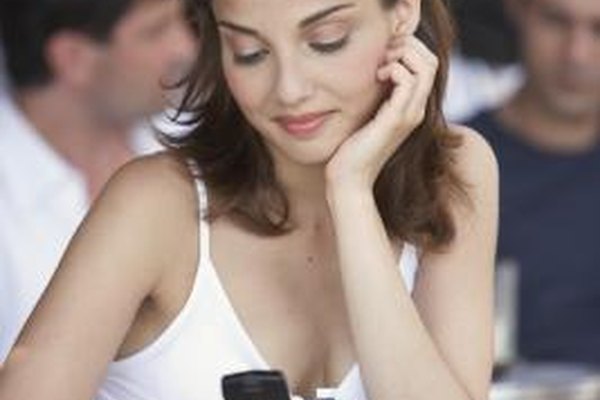 Two of the most frequently used methods of cellular communication worldwide are Short Message Service, or SMS, and Multimedia Messaging Service, or MMS, messages. The impact of text and and multimedia messaging has been so far-reaching that cellphones have evolved in design to feature full push-button or virtual QWERTY keyboards to accommodate the growing demands of text messaging. Though similar, there are several distinct differences between SMS and MMS messages, including what type of information is transmitted, the file size of your message, and how your phone processes the message in transit.
SMS Basics
Commonly referred to as text messaging, SMS messaging describes the act of sending and receiving short text messages between cell phones or mobile devices. Text messages are capped at 160 Latin-based characters due to being limited to only 140 bytes of data per message. Non-Latin characters, including Japanese Hiragana or Chinese Hanzi take up considerably more space than Latin characters, limiting text messages to a maximum of 70 non-Latin Characters.
MMS Basics
Unlike SMS messages, the file-sizes of MMS messages are dependent on the restrictoins set forth by your cellular provider and the limitations of your recipient's phone. The maximum file-size supported by many phones and cellular providers is 600KB, over 4,000 times the size of a standard text message. In addition to text, multimedia messages support photographs, video and audio files.
SMS and MMS Gateway Addresses
Despite being tied to your cellular service, both SMS and MMS messaging systems transmit data in a similar fashion as a standard email. Just as an email address contains a username and a domain name, your SMS or MMS gateway address uses your cellular number as your username, and your cellular provider as the domain name. For instance, if you're a Verizon Wireless customer and your cellular number is 123-456-7890, than your SMS gateway address is 1234567890@vtext.com. SMS gateway addresses are also compatible with most email clients, meaning that you can send SMS and MMS messages to friends and family from through your email client. While some providers use the same gateway for both SMS and MMS messages, others have separate MMS and SMS gateway addresses for each phone number. A list of known SMS and MMS gateway addresses is provided in the Resources section.
Cost
The cost of text and multimedia messaging is dependent on your cellular provider, though many providers offer variable tiers of service based on your typical usage, ranging from pay-per-message rates to all-inclusive unlimited text messaging plans. Some providers even provide messaging-only plans for devices that don't have cellular capabilities. In most cases, the cost of SMS or MMS messaging plans is in addition to your current cellular and mobile Internet services.
Photo Credits
photo_camera

Rayes/Photodisc/Getty Images