Micro SD Card Installation
by Alan Bradford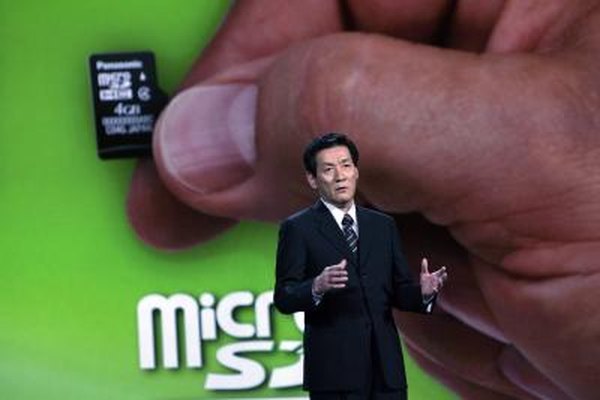 A microSD card is a type of Secure Digital digital storage disk used in electronic devices. SD cards come in a variety of sizes, but the microSD card is the smallest and is typically used in small devices like cell phones. These memory cards are used to expand the storage capacity of a device and to transfer files from one device to another. Installing and removing a microSD card is simple, but varies based on the type of slot available on the device.
Using an SD Card Adapter
1
Insert the microSD card all the way into the adapter. Do not force the card in. If it does not slide in easily, turn it upside down and try again.
2
Remove the cover to your computer SD card slot, if necessary.
3
Insert the microSD card adapter into the computer SD media card slot. You may need to press the card in until it clicks and locks into place. Most computers don't have a microSD card slot, so the adapter is necessary.
4
Wait while your computer or device recognizes the new drive. You should receive a notification that a new device has been found, and you can find the microSD card is accessible like any other drive on your computer.
Without an Adapter
1
Remove the rear cover on the phone, if necessary, to access the microSD card slot.
2
Open the cover to the microSD card slot, if necessary. This is usually a small cover that you pry off with your fingernail. The cover pulls out and usually rotates away but remains attached.
3
Insert the microSD card into the slot. Press firmly with the tip of your finger until it clicks into place. To remove the card, press firmly again until it clicks and is forced out of the slot.
4
Access the microSD card slot on the device, which is usually a cellphone or small camera. The card should be immediately available for use upon inserting it into the microSD card slot.
References
Photo Credits
photo_camera

David Paul Morris/Getty Images News/Getty Images