Medion Restore Help
by Melissa King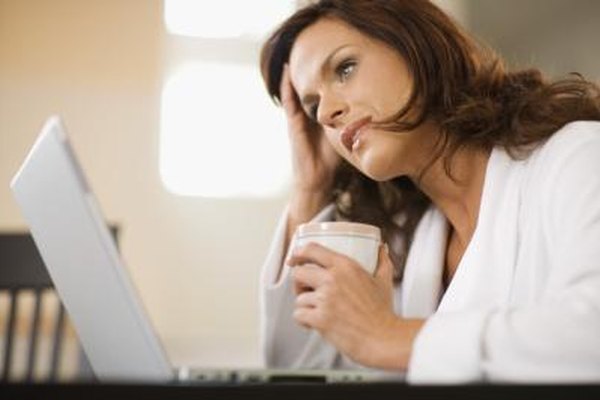 Medion, a German electronics company operating in the United States, Europe and Asia, offers a line of laptops and PCs for personal and business use. If your Medion computer exhibits strange behavior or stops working, you can perform a system restore to correct the issue. Medion computers offer two restore options: Windows System Restore and System Restore powered by Symantec.
System Restore
Medion computers running Windows XP, Vista and Windows 7 include a System Restore utility. Windows automatically creates recovery points on your computer, which are essentially snapshots of the machine's configuration at that moment. If you install new drivers or software and the computer stops working, a Windows System Restore usually fixes the problem. To revert your Medion computer to an earlier restore point, close all applications. Click "Start" and type "system restore" in the search box. Click "System Restore" in the search results and select any available restore point. Click "Finish." If this does not correct the problem, try reverting to an earlier restore point. As a last resort, you can perform a full restore.
About Full Restore
Your Medion computer includes System Restore powered by Symantec. This tool differs from the Windows System Restore utility because it resets your computer back to the original factory condition. All files and data on the computer are wiped during this process; however, driver updates that you've installed are retained. After the process, you will need to reinstall all your deleted programs.
Back Up Data
If you do not want to lose your data during the restore process, you need to back it up before you start. Windows offers several ways to back up your data: you can save it to the "D:" drive on your Medion computer, since only the "C: drive is affected by a system restore. If you have a large amount of data to save, connect an external hard drive to the computer and transfer your data to that drive. USB flash drives work well for backing up small amounts of data. If you don't have a second hard drive or an external drive, you can burn your data on CDs or DVDs.
Perform a Full Restore
Before you initiate a full system restore, access the Windows Help file on your computer and review the Restore section. Ensure that you understand the process before you start. When ready, insert the support CD supplied with your Medion computer into the optical drive. Click "Start" and "Restart" to reboot the machine. On the next screen, highlight "Boot from CD" and press "Enter." The computer is restored to its factory state. This process may take several hours.
References
Photo Credits
photo_camera

Jupiterimages/Brand X Pictures/Getty Images