How to Measure Area With Google Maps
by Aaron Parson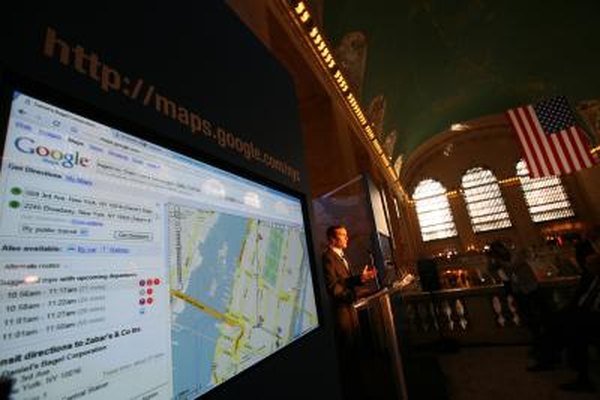 Though often used only for road directions, Google Maps offers a range of other features for working with the world map. One such feature allows you to create custom maps with locations and notes of your choice. From within the custom map editor, you can use a measuring tool to calculate the area of any selected region. Though this tool requires the creation of a custom map, it only takes a few steps to use -- you can create a blank custom map just to measure a single area.
1
Visit the Google Maps website. If you're not already logged in to Google, click "Sign In" and enter your Google account information.
2
Click "My Custom Maps." If you don't see the link, click the "X" by the search box to remove your last search and display the link.
3
Press "Create" to start a new custom map.
4
Drag the map to position it, and click the "+" button or use the mouse wheel to zoom in until the area you want to measure appears clearly on the screen.
5
Select "Measure Distances and Areas," indicated by a ruler icon.
6
Click the first corner of the area you want to measure, and then click once on each corner of the area. You can add as many corners as you want to form any shape. For example, you can measure the area of Idaho just as well as the area of Nevada.
7
Click the first corner again to connect the dots and fill in the area. Inside the highlighted area, Google Maps displays two numbers: the circumference around the selected route and its internal area.
Tips
check

Google Maps does not offer a way to measure areas without creating a custom map, which requires logging in with a Google account.

check

After you finish, you can delete the custom map by clicking the folder icon and picking "Delete This Map."
References
Photo Credits
photo_camera

Michael Nagle/Getty Images News/Getty Images