Master the Windows File Manager With These Powerful Tricks
by Chris Hoffman
Updated October 17, 2017
File managers — aka file folders — aren't usually known for being exciting. But if you use Windows, you probably have one or more open a lot of the time. Whether you're using File Explorer on Windows 8 or Windows Explorer on Windows 7, these tips will help you get things done more quickly.
Rename Multiple Files
Windows provides a method to rename multiple files at once, often referred to as a batch rename. Select the files you want to rename by clicking and dragging with your mouse, or by holding the Ctrl key as you click them. Right-click the first file you want to rename, select "Rename" and type a new name. The files will be named to what you've entered, along with a number. For example, if you typed MyFile, you'd get MyFile (1), MyFile (2), MyFile (3)… It's a good way to rename multiple related files — a series of related photos from an event, for example.
Right-Click Drag and Drop
Windows normally moves files when you drag-and-drop them — unless they're on a different drive, in which case, it copies them. You may find yourself right-clicking the files using Cut/Copy/Paste or using keyboard shortcuts instead of drag and drop.
Instead of using a standard left-click-and-drag, select one or more files and use right-click-and-drag — do a normal drag and drop, but clicking and holding the right mouse button down instead of the left one. Windows will display a menu allowing you to choose whether you want to copy, move or create shortcuts to the files.
Use the Favorites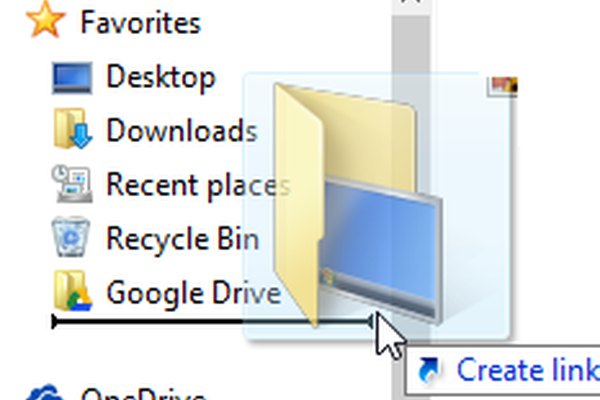 This tip may be a bit more obvious, but you can drag-and-drop folders into the Favorites section at the top-left of the Explorer window. I like to put the Recycle Bin here so I have quick access to it; then I can hide the Recycle Bin from the desktop to reduce clutter.
It's also a good way to get quick access to folders that are buried deep on your C: drive.
Choose a Default Folder
On Windows 8.1, opening File Explorer by clicking the taskbar icon opens it straight to "This PC view." On Windows 7, it opens straight to the Libraries.
I don't find these locations particularly useful: I prefer to have my file manager open to my Downloads folder when I click it, but you may prefer another folder.
Windows doesn't provide an obvious way to set your default folder, but it's easy. Right-click the Explorer icon on your taskbar, right-click the "File Explorer" or "Windows Explorer" name, then select "Properties." Click the Target box and type your desired folder path. My Windows user account name is "Chris," so I'd type in "C:\Users\Chris\Downloads" to have it open to my downloads folder. You can also just navigate to the folder in the file manager, click the location box, and copy the path so you can paste it here.
This works only when you click the taskbar icon to launch your file manager. If you launch it from the Start menu or Start screen, it will load with the default location.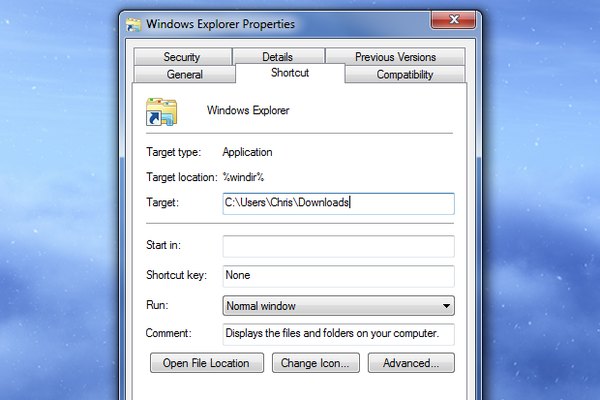 If you ever want quick access to your files — from anywhere in Windows — you can press Windows Key + E at the same time to open a File Explorer or Windows Explorer window.
Use Windows Search, too — Windows' powerful built-in search features allow you to find nearly any file on your computer almost instantly, and they're integrated into the file manager as well as the Start menu, Start screen and charms.
Photo Credit: Ran Yaniv Hartstein on Flickr, Microsoft
More Articles