How to Make a Wireless Internet Antenna Booster
by Carson Barrett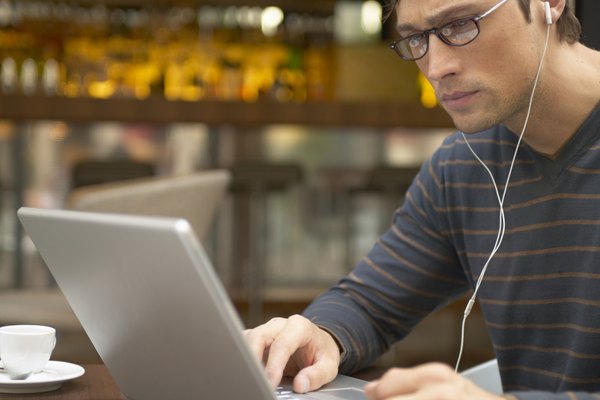 Many people now have a wireless (Wi-Fi) Internet connection in their homes, which allows them to create a home network, or connect their laptops, printers or devices like an iPod Touch to the Internet without being connected by a wire. The signal strength of your wireless router might be weakened by the location of your router; however, you can increase the strength and direction of your signal by building a wireless antenna signal booster with things you can find around the house.
1
Go to a site like freeantennas.com to get the template for a reflector. Print the template on a sturdy piece of paper like thin cardboard, construction paper or a manila folder.
2
Use a pair of scissors to cut the template.
3
Cover the pattern with a thin layer of glue and lay a sheet of aluminum on top of it, lightly tapping the foil.
4
Use a retractable knife or box cutter to cut two slots in the center of the booster (you'll use these slots to slide it onto the antenna).
5
Make two small holes along the sides in the center of the booster.
6
Slide the booster onto the antenna.
7
Bend the booster into a curved shape and attach the wire in the holes you made on the side to hold the curved shape.
8
Point the booster in the direction where you want the Wi-Fi signal boosted.
More Articles
Photo Credits
photo_camera

Jochen Sand/Photodisc/Getty Images