How to Make Free Video Calls
by Michael Dossett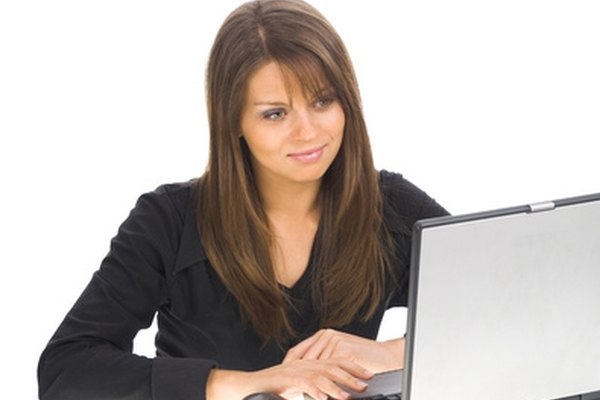 Whether you are a parent chatting with a child studying abroad, are a businessman connecting with an international client, or are simply looking to chat with a friend in a new way, video calling online can make sure you never miss an important moment. New technology has made it easier than ever before, and exploring your online video calling options can keep you connected anywhere in the world without spending a penny.
Connect your webcam to your computer. Most external webcams utilize a standard USB cable, which must be plugged in to one of your computer's USB port. Your computer should automatically recognize your webcam and install the necessary software. If your webcam requires a CD to complete the installation, insert the disk into your computer's CD drive and follow the setup procedures. Some modern laptops feature integrated webcams that are pre-installed and do not require any setup.
Download a video calling program to your computer. Popular free programs include Skype, which allows free video calling and instant messaging between Skype users, and Logitech Vid, which offers free video calling between users with any brand of webcam. Visit the website of each program to browse for features that meet your needs, read independent user reviews and install the program that best fits your needs. Launch the program when the installation is complete. The program will automatically recognize and configure your connected or integrated webcam.
Populate your contact list. All programs will prompt you to add users to your address book when the program is launched for the first time. Users can be found and added by inputting your desired contact's full name, e-mail address or program user name. Programs like Skype allow you to import your contact list from your email or instant messaging account, and will automatically populate your video calling address book with any of your contacts that currently have an active Skype account.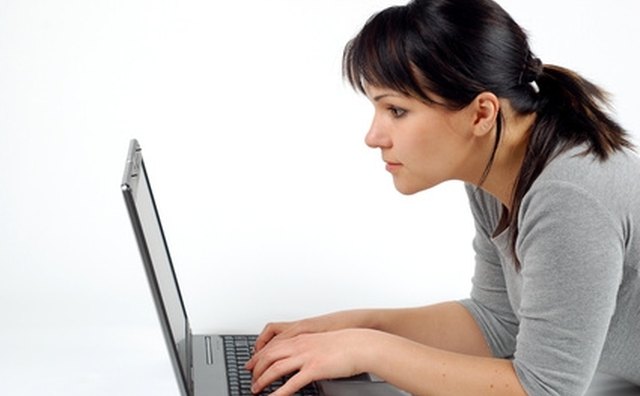 Place a video call. The main screen of your video calling program will display your contact list, so select your desired recipient by clicking on his username. Click the "Video Call" button to initiate the call. If the user you are attempting to contact accepts your call and also has a webcam, a live video of that person will show up on your screen. There may also be a smaller in-picture live video of you that allows you to see how you appear to the other person. Adjust the volume of your microphone and your speakers to ensure you can hear your call contact and she can hear you.
Tips
check

A high-speed internet connection (at least 256 kbps) will ensure strong picture quality and will eliminate the risk of call disconnection.

check

Most video call providers require a 1GHz CPU (central processing unit) and 512 MB of RAM (random access memory) for sufficient video call quality.

check

Maintain adequate lighting in the room in which you are placing the video call. If possible, direct lights toward your face. In poor lighting, the webcam cannot adjust and the video quality will decrease.
Warning
close

Calls made on Skype are only free if made to other Skype users. Skype charges a fee if you wish to call a non-Skype mobile or land line number. Skype will never charge you without your explicit permission.
Photo Credits
photo_camera secretary with laptop image by T.Tulic from Fotolia.com