How to Make Skype Work on a Toshiba
by Chad Buleen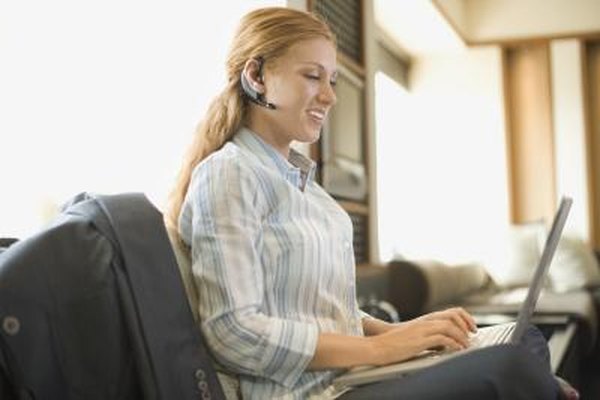 Though Skype is an advanced program that allows users to speak to and see one another while using an Internet connection, it is also a straightforward program to operate. Getting Skype to work on a Toshiba laptop is similar to getting Skype to work on other laptops that run on Microsoft Windows operating systems. You can get Skype to work in a matter of a few moments. To make a video call, the person you are calling must also have Skype.
1
Download Skype to your Toshiba computer using the link in Resources. You will be prompted to create a login and a password before you can download the program.
2
Double-click the "Skype" icon on your desktop to start the program.
3
Click "New" in the Skype window that opens and select "New Contact."
4
Type the name of the person you want to call in the search box. Click "Find." Skype will search its database of users and provide you with a list of Skype users who match the name you typed. The list includes users' full names and Skype user names.
5
Click the name of the person from the list you want to add. Click "Add contact."
6
Click the "Name" that you just added in the "Contacts" list.
7
Click the "Video Call" button. You will now be connected to your contact.
References
More Articles