How to Make a Quote Form
by Edward Mercer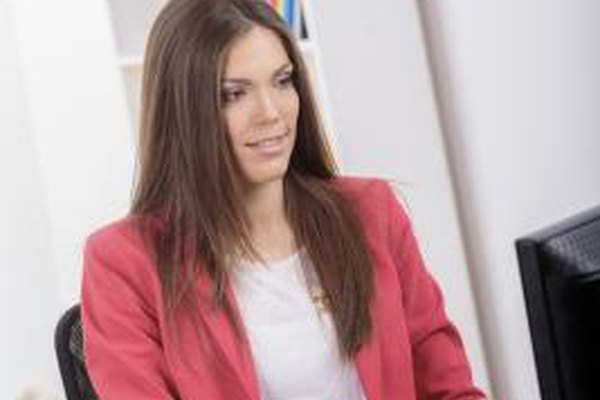 Microsoft Word 2013 includes powerful tools for formatting documents and creating custom layouts. To save time, Word also lets users download a template and start work from a pre-designed layout that suits their needs. In the case of a quote form, you can load a template and edit the document in Word. All you have to do is fill out the necessary lines and customize some details to reflect your company or personal identity.
1
Click on the "File" tab in Microsoft Word and select "New" from the options on the left side menu.
2
Browse the templates in the opening window (see Resources). You can enter "quote form" into the search bar at the top or browse by the category links in the window.
3
Select the quote form template that best suits your needs. Click on the template to see a preview with more information and click on the "Create" button to load the template in Word.
4
Type in a date, quote number, expiration date for the quote or any other administrative information included in the template into the top of the document.
5
Insert your company or personal logo into the quote form. Most templates include placeholder images and text. Simply highlight the image or text and type new text or paste a new image over it. To insert an image from your hard drive, click on "Insert" and then "Pictures" to browse for the image in your files.
6
Type in your name, address and other directory information into the appropriate lines on the template.
7
Type in the quote recipient's information into the appropriate lines in the template.
8
Type in an itemized list of the objects or services you intend to sell. Most quote templates include lines for a quantity number and description of each item. Fill in the price information for each item. Most templates automatically calculate a total based on the information you input.
9
Review the document and delete any headings or areas you do not want in your quote form. Simply highlight the elements and press the "Delete" key. You can also add items by typing in new information.
10
Save and print your document.
Tip
check

Microsoft also offers quote form templates for Excel (see Resources). If you are more comfortable with Excel, consider using one of these templates. Word, however, includes full table functionality for entering items and calculating totals with a more intuitive word processing interface.
References
More Articles
Photo Credits
photo_camera

boggy22/iStock/Getty Images