How to Make a Photo Ecard
by Mandi Rogier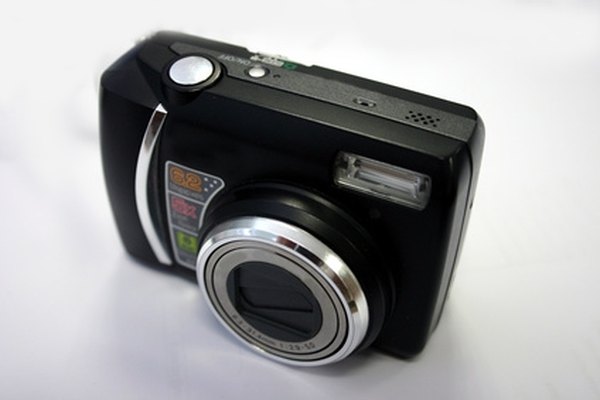 E-cards are a quick and easy way to send greetings and holiday wishes to friends and family. These cards offer an alternative to the traditional seasonal greetings and birthday cards that are sent in the mail. While many e-cards are generic, you can also spice yours up with personalized pictures of yourself and your family. With just a few clicks you can help your distant family members to feel a little closer by providing pictures of the growing kids or give your friends a reason to laugh with a card featuring your smiling face atop a cartoon body.
Select the type of e-card that you want to send. Several different websites now offer the option of adding your own photos to their electronic greeting cards. Browse sites such as Hallmark.com, Smilebox.com and Yahoo.AmericanGreetings.com to find the right card for your occasion. Some cards only need a photo of someone's face, which appears over a cartoon body. This is a fun selection for a silly birthday greeting or "Thinking of you" card. Others have room for a large rectangular picture, which can feature the whole family for a holiday greeting. The cards at Smilebox.com can include a whole slide show or scrapbook of pictures, ideal for sharing photos of a new addition to the family.
Upload a picture from your camera to feature on your card. Take time to select a photo that is clear and showcases yourself or your family well. You may want to take a special photo just for this occasion. If your card features a photo face above a cartoon body, take a picture of your smiling face from the front so the angle matches up with the body below.
Crop or edit your pictures in a photo editing program to ensure that they are looking their best. Even a freeware program will allow you to sharpen, rotate and crop your photo. If the focal point in the picture is off to one side, crop it so that it is in the center. Sentimental photos may look better in black and white or sepia, especially if these tones match the coloring and theme of the e-card you have chosen.
Upload your photo to the website from which you will be sending your e-card. Follow the instruction on the site for positioning and placing your picture. If you are including multiple pictures on a single card, you will need to arrange them appropriately.
Select your recipients and send the card. If your recipients have strict spam filters, you may need to let them know that the card is coming so it is not lost among the junk mail.
Tips
check

While most websites offer a small selection of free electronic cards, others will require that you pay a fee to send them. For elaborate cards that feature your own personal pictures, the price may be worth it. Consider what you would spend to send a traditional card in the mail, including the cost of printing the picture and adding postage, to determine which option is the better deal.

check

If you have a large collection of pictures to share, consider posting them in an online photo album such as the free personal pages available from Shutterfly, instead of sending them in a photo e-card. This way you can invite your friends and family to see the pictures for free and you will be able to show them more than just a few great shots.
References
Photo Credits
photo_camera photo camera image by A74.FR Ben Fontaine from Fotolia.com