How to Make Your Own UPC Barcode
by Raul Avenir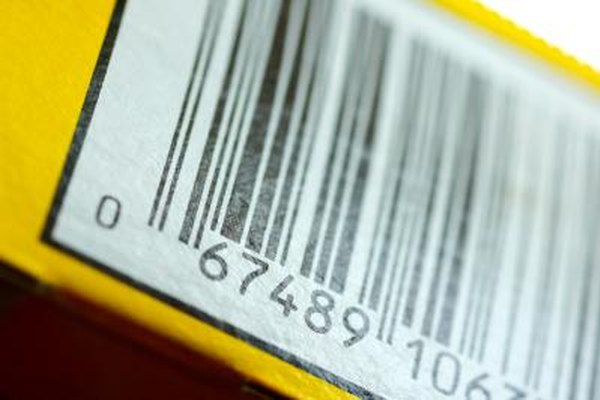 A Universal Product Code, or UPC bar code, refers to the lines of code you commonly see on products you buy in supermarkets and grocery stores. UPC bar codes are used to facilitate inventory tracking and are used in several countries, including the United States. The organization that administers UPC bar codes worldwide is GS1. Making your own UPC bar code requires an application for a company prefix number with GS1.
1
Open your Internet browser and access the website of GS1 US (see Resources). GS1 US is the GS1 branch that handles UPC bar code applications in the United States. View the top menu bar on the program interface and explore the "Barcodes and Ecom" tab. Click on "I Need A U.P.C. Barcode" on the drop-down menu and click on "Apply" in the resulting page.
2
View the online application form and enter the required information in the spaces provided. Provide an email address, set up a password for your GS1 account, and follow onscreen prompts that will guide you in completing the application. Pay the required fees at the end of the application process, and download your GS1 company prefix that will be used in creating your UPC bar code.
3
Click on the "BarCodes and eCom" tab on the top menu bar, click on "Getting Started" in the drop-down menu, and click on "How to Create a U.P.C. Barcode." Click on "Step 1: Build my GTIN for my U.P.C. Barcodes" in the resulting page to navigate to the page where you can create your own UPC bar code.
4
Enter the U.P.C Company Prefix in the space provided, exactly as it appears on your GS1 Company Prefix certificate and click "Continue." Think of a four-digit reference number that you wish to assign to each product, enter the reference number in the resulting window, and click "Continue." View the resulting 12-digit bar code number, and record the number.
References
Photo Credits
photo_camera

Jupiterimages/Photos.com/Getty Images