How to Make an Organization Chart in OpenOffice
by Kelly Reese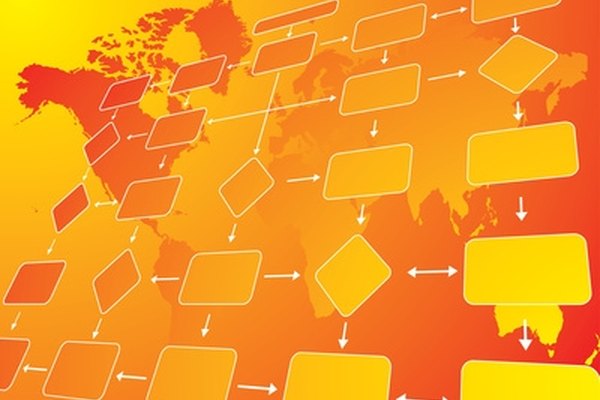 OpenOffice is a free office software product that provides tools for everyday office needs, such as spreadsheets, databases, word processing, graphics and presentations. Unlike many paid word processing programs, OpenOffice lacks some of the automated tasks that many users rely on. The organizational chart is one such automated task that seems to be missing in OpenOffice, requiring manual configuration of a chart, shape by shape and line by line.
Manually Create an OpenOffice Organizational Chart
Create an organization chart in OpenOffice. Locate the OpenOffice.org Writer program on your computer. Open "Start," click on "All Programs," find the folder named "OpenOffice.org" and choose "OpenOffice.org Writer." When the program opens, locate the toolbar at the top of the screen. Click on "Show Draw Function" in the toolbar. A menu of shapes and other drawing items will appear on the bottom of the screen.
Choose the shapes to make an organizational chart. The shapes available include a rectangle, ellipse, free-form lines, basic shapes, symbol shapes, block arrows, flowcharts and stars. Choose a shape of your choice and click on it at the bottom of the screen.
Click in the document and hold down the left mouse button while dragging the shape to the size you want it, then release the mouse button. Click inside the shape and make the shape wider, smaller, shorter or taller by clicking on the edge of the shape and resizing it. Include text within the shapes by double-clicking inside a shape and typing.
Click the line shape at the bottom of the screen to activate it. Move your mouse to where you want a line to connect to a shape. While hovering over the point where you want to connect, hold down your left mouse button and drag the line to make it longer or shorter depending on how you want to appear. Once it is in the proper location, release the mouse button. Repeat the process of adding a shape and adding a line until you have drawn your organizational chart.
More Articles
Photo Credits
photo_camera business flow chart orange image by Nicemonkey from Fotolia.com