How to Make a Logo on YouTube
by Mika Ortiz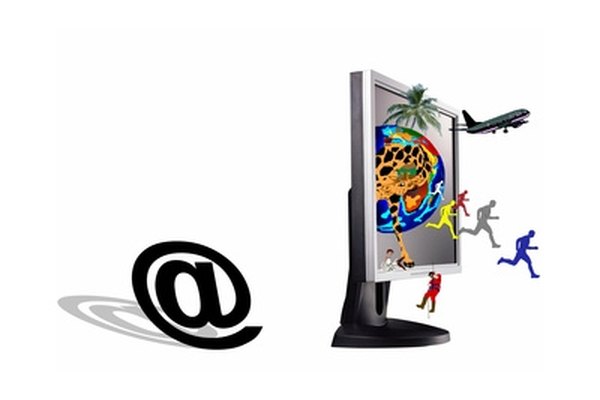 Any YouTube user can customize a channel page with colors, layouts and backgrounds that really make the page stand out in a crowd of channels, but adding an advertising logo that functions as a banner for your page requires enrollment in the YouTube Partner Program. Once accepted into the program, you can add a logo to your page. The YouTube Partner Program and logo/banner option is designed for those who wish to earn revenue through their page. The ideal candidate already has a large following and wishes to promote a business or project.
How To Make A Logo On YouTube
Go to Youtube.com and log into your account. Once logged in, go to the Partner With YouTube page by clicking on the "Uploaders & Partners" link at the bottom of the YouTube home page. Under the "Partnerships" heading, click on the "Qualifications & FAQ" link and review all information to decide if you are ready to move forward. When you are ready to apply, click on "Apply now."
The application requires you to enter personal information. This includes your first and last name, date of birth and country of residence. You must also specify if you are applying on behalf of a company or organization, yourself or someone else. Enter business information, including your job title, company name and company website.
Complete questions about the content of your videos you plan to host on YouTube. If you have any information that would help to supplement your application, such as any experience you have in video production or marketing, include it in the text box. Review and submit your application.
If your application is approved, you will be able to insert your logo, banner or advertisements into the layout of your YouTube channel. Go to you channel page and click on "Themes and Colors." Click on "Show Advanced Options." Add your image to the layout by including a URL link to the server where the image file is hosted.
Tip
check

If you are not initially accepted into the YouTube Partner Program, don't give up! You can revise your content and apply again after a two-month period.
Warning
close

Read all Terms of Service and program details before applying to increase your chances of being accepted into the program. YouTube requires that you only publish content that you own or have acquired permission to use.
References
Photo Credits
photo_camera internet image by Stephanie Bandmann from Fotolia.com