How to Make iPhone Messages Text Instead of iMessage
by Avery Martin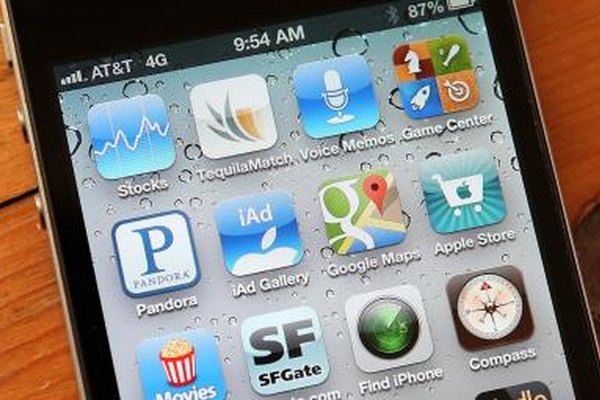 The iMessage app provides a way to send encrypted messages to other iMessage users. Text messaging may incur additional per-text fees and doesn't use encryption, whereas iMessage uses cellular data to send messages. Sending messages solely over text requires you to completely disable your Wi-Fi and cellular data connection, or change a few settings within the Settings app. Although iMessage provides a simple, cost-effective way to send messages, sometimes it doesn't work as quickly or cleanly as a standard text message. You can either set the default setting to always use text-based messages or use a quick workaround to send a failed iMessage text using SMS.
Disable iMessage to Send as SMS
2
Select the "Messages" option.
3
Set the "iMessage" toggle switch to the "Off" position.
4
Set the "MMS Messaging" toggle switch to the "Off" position if you want to disable longer text messages, audio, photo and video capabilities as well.
5
Tap the Messages app and send your text message to a supported mobile phone.
Disable Wi-Fi and Cellular Data to Send as SMS
1
Tap the Settings app and select the "Wi-Fi" option.
2
Set the "Wi-Fi" toggle switch to the "Off" position.
3
Tap the "Settings" button at the top of the screen to return to the Settings page.
4
Choose the "General" option.
5
Select "Cellular" from the list of options.
6
Set the Cellular data toggle switch to the "Off" position.
7
Send your text message as normal. Provided you text to a phone that supports text messaging, the message gets sent as a SMS text.
Sending a Failed iMessage Text
2
Locate the text with the red alert button that indicates the iMessage didn't send correctly.
3
Double-tap the failed message's bubble.
4
Select the "Send as Text Message" option.
Warning
Information in this article applies to iOS 6. It may vary slightly or significantly with other versions or products.
More Articles