How to Make a Homemade Sound System
by Greyson Ferguson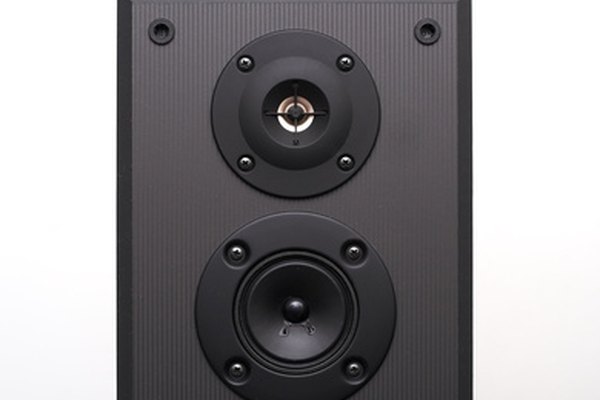 Most surround sound systems come with everything required to set it up, including the speakers, receiver and wires. But if you want to build your own surround sound system you can use any combination of speakers and surround sound receiver to get the surround effect. This is helpful if you already have speakers available at home or want to customize your own equipment.
1
Place the single subwoofer on the floor near the receiver. The actual placement of the receiver or subwoofer doesn't matter, unlike the rest of the speakers. Plug the cable running from the subwoofer into the subwoofer "line out" port on the receiver.
2
Position two of your five speakers to the left and right of the television. You can use old stereo speakers or speakers you purchased individually. Connect the wires from the two speakers into the "front left" and "front right" ports on the receiver.
3
Place a single speaker directly under the TV. This will act as the center channel. Typically the center channel speaker is positioned on its side -- otherwise it looks a bit out of place as a single, tall speaker in the middle of your entertainment center. Connect the wires from the speaker into the "center" speaker port on the receiver.
4
Place the remaining speakers behind your main seating area, one to the left and the other to the right. Connect the wires to the "back left" and "back right" ports.
References