How to Make Flyers on a Computer
by Chantel Alise

Flyers can be used for a myriad of reasons in business. Use them to call attention to the business when it is new or when it is running a special. Use flyers to draw attention to an event or a product. or to announce changes like when a businesses moves from one location to another. With a computer system, the right software and a little bit of knowledge, almost any business can develop good-quality flyers.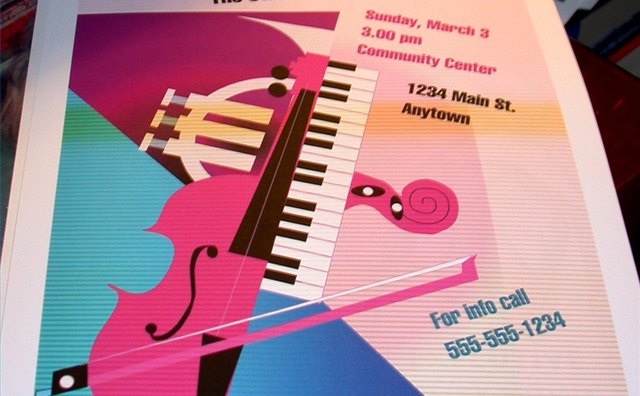 Determine the purpose of the flyer. Whatever the reason for the flyer, it is important to have that fact in mind while developing the document.
Decide what text to include on the flyer. Keep it minimal so that consumers can read it quickly, or chances are they will not read the flyers at all.
Determine the graphics to use on the flyer. This may be impacted by the limitations of the desktop publishing program you use as well as the graphics available for use. Graphics for flyers typically include clip art, logos, charts or photographs but need not be limited to just those things. Mix graphics carefully, using no more than one or two different types of graphics. Any more than that will make the flyer look too busy.If the desktop publishing program does not contain the type of graphics desired, search for alternative sources to obtain them. These might include separate graphics software packages or graphics that can be scanned into the computer system for use.Scan graphics into the computer system, if required. Most desktop publishing programs allow such scans to be pulled directly into the program.
Sketch out a rough draft on a piece of paper the same size as the flyer. Include the information that will be contained on the document. Simulate the placement of text and graphics.
Use a desktop publishing program to pull up flyer layouts. There are generally several different layout templates to choose from. Choose the layout that most closely mirrors the flyer drafted in Step 4. Using that format, plug in your text. Use clear, easy-to-read font styles. Play around with the size of fonts used. Use more than one font color to make sure that the flyer calls attention to itself and is easy to read.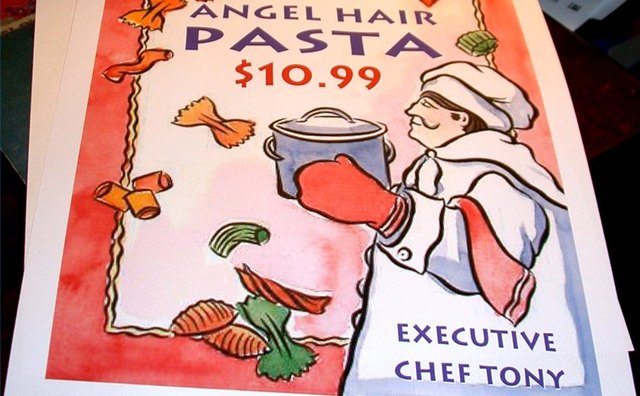 Examine the flyer's remaining white space. This is where you can use graphics to enhance the document, calling the consumer's attention to it and giving it a professional look. However, a certain amount of white space should remain on the document to give the customer's eye a chance to rest in between the reading and absorption of each snippet of information. A good flyer is a mixture of text, graphics and white space. Decide how much white space the laid out flyer should keep. This will have an impact on the graphics chosen in Step 8 below.
Plug graphics into the flyer layout. Play around with rotating, sizing, cutting, editing and even changing the colors of the graphic design to make it fit within the space. Don't forget to leave some white space between text and graphics.
Finalize the graphic by making any additional changes that might accent or draw more attention to the piece, such as adding a colored background for the text, changing the color of the text or using bold or italicized fonts to draw attention to key points.
Distribute the flyer to family and friends for their input about what they like and don't like. Take their thoughts into consideration, if they seem valid, to adjust the final product.
Tips
check

Most flyers should answer the basic questions: who, what, when, where and why.

check

The basic text of a flyer is usually black for a reason. It is easiest to read and provides good contrast for the graphics.

check

For maximum editing capabilities, choose a desktop publishing program that lets you edit graphic designs, at least in terms of sizing, cropping and rotating. Programs that allow color change are sometimes difficult to find and limited to graphics that exist only within that program.

check

Use the company's chosen font style whenever representing the name of the company.

check

Choose fonts that are complementary to one another.
Warnings
close

Never mix more than two font styles within a single flyer, since it makes documents more difficult to read.

close

Don't overdo graphics. Two or three well-chosen graphics can do much more than a half-dozen poorly chosen ones.
More Articles