How to Make a Country Brochure for Social Studies
by Filonia LeChat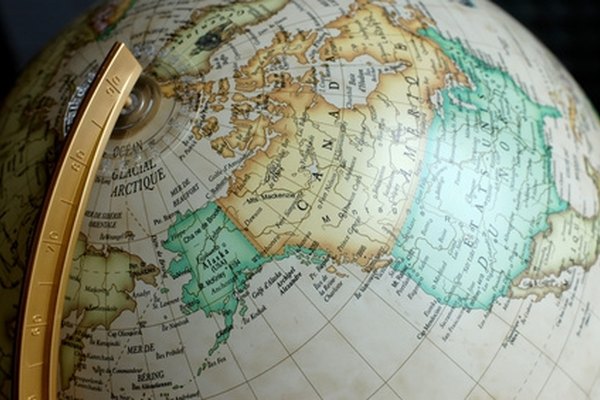 Even if you've never earned a stamp in your passport, your school can help you embark on traveling adventures through classroom studies. For an assignment on researching a country for a social studies class, a brochure is an ideal way to immerse yourself in a new culture. Tri-fold brochures are single-page documents printed on both sides and folded twice. Make a brochure about a country for your class, and escape to a new world -- no long flight or airport security lines required.
Research a country's tourism, chamber of commerce or travel organization website to learn about the country's industries, culture, climate, people and other facts. Bulgaria's main website, for example, offers links to the country's history, culture, tourism and places to stay.
Check the Central Intelligence Agency's website for information about the country. The CIA offers downloadable maps and downloadable flag images for countries, photographs and detailed notes. The CIA's Armenia listing, for example, includes information on land resources, geography, environmental issues, natural hazards, population and demographics, and economy.
Open a desktop publishing program and select from the brochure templates. Review both pages of the brochure template to get a feeling for the general design of the brochure.
Highlight the placeholder headline on the brochure cover and replace it with your own, such as "Introduction to Israel" or "Learning About Lebanon." Repeat to replace the other headers throughout the brochure with titles such as "Culture," "Exports," "History" and "Visitors."
Highlight the article text under the headers and type in the information about each aspect of the country.
Click on any placeholder graphics in the template and press the "Delete" key to remove them. Click the "Insert" tab or menu at the top of the screen. Click the "Picture" button. Browse to photographs of the country and double-click one to add it to the brochure. Repeat to add more pictures throughout the brochure. Add a downloaded copy of the country's flag to the brochure cover.
Review the brochure for typos, spelling errors or other mistakes, or ask a parent or classmate to lend a fresh pair of eyes for anything a teacher might catch.
Click the "File" tab or menu at the top of the screen. Select "Save As." Type a name for the brochure and save it to the computer before printing.
Tip
check

Choose a desktop publishing program such as InDesign, included with the Adobe Creative Suite, or Publisher, included with the Microsoft Office Suite Professional version. Both offer quick-start templates that you can plug country information and pictures into. Some word processing programs such as Microsoft Word also offer brochure templates.
References
More Articles