How to Make a Cool Intro on Movie Maker
by Patricio Chile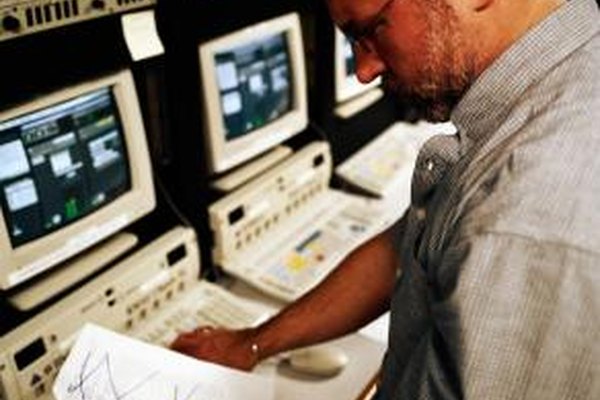 Windows Movie Maker is a basic video editing program included with most Microsoft Windows operating systems. Users can make quick, high quality video projects using this program. A video's introduction is one key component that can be made to stand out using the program's features. The program allows users to create, edit and customize title credits in a number of different ways. Users can employ their own creative talents to make introductions as cool as possible.
1
Select New Project from the File tab on the top left-hand corner. Continue to Step 2 if you want to add an introduction to an already existing project.
2
Click the Tools tab at the top of the page. Select Titles and Credits. Choose the first option: "Add title at the beginning of the movie."
3
Enter the main text in the top box. Write a subtitle in the lower box. Scroll to the bottom of this page to change the title animation or the text font and color.
4
Select "Change the title animation" to browse a list of options. Click each animation style to view a preview on the video screen to the right. Scroll to the bottom and click "Change Title Font and Color" once you have selected an animation style.
5
Once on the "Change Title Font and Color" menu, choose a font for your text. Select a background color for the title page. Determine how transparent you want the title to be against the background. Choose the font size and position.
6
Add further title pages by going back to the Titles and Credits page. Add a title before or after the selected clip in the timeline. Customize the with creative font styles, animations and color schemes.
7
Select "Add title on the selected clip" to add text to a video or photo clip on the timeline. Choose a clip that is visually dynamic or thematically intriguing. This will draw in the audience.
8
Add audio to your introduction. Go to File and select Import into Collections to browse your music or audio collection. Various websites also offer sound effects free of charge or at a small price per download.
Photo Credits
photo_camera

Ryan McVay/Photodisc/Getty Images