How to Make a Card on Microsoft Word 2003
by Angela M. Wheeland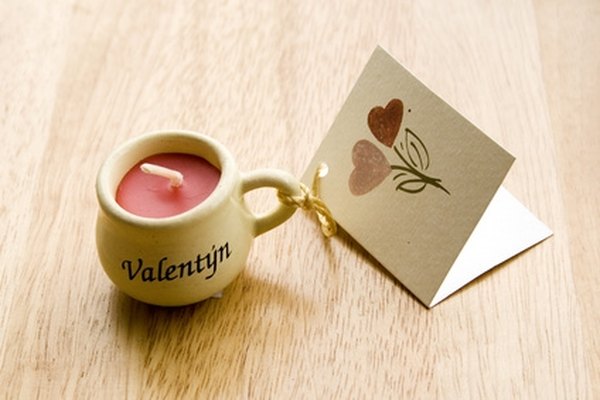 Making your own card in Microsoft Word 2003 is a way to demonstrate your creativity and save money. Personalizing your created card allows you to customize the card to add a special message that coincides with a particular circumstance or relationship. Personalized cards are more meaningful to the receiver than store-bought cards. Taking the time to create a unique and heart-felt card shows the receiver that their special occasion is also important to you.
1
Open Microsoft Word 2003 and click "File" and then "Page Setup."
2
Select the "Margins" tab and then click "Landscape."
3
Select the option "2 Pages per Sheet" from the drop-down menu labeled "Multiple Pages." By selecting this option, Word 2003 will split the page down the middle to create a card.
4
Click "OK." Your document is formatted and ready for your personalized information. Word considers your document to be four pages, although you will only be printing one page.
5
Place an image or text on "Page 1." Page 1 is the inside-left page of the card. This page is normally left blank in greeting cards but you can add an image or writing to it if you choose. To insert a picture click "Insert" and point to "Picture." Select "Clip Art" to add an image from Word's clip art library or "From File" to add your own picture.
6
Add a message or image to "Page 2." Page 2 is the inside-right page of the card. This is where the message is normally located. Add your personalized message and a picture.
7
Add personalization to "Page 3." Page 3 is the back cover of the card. This page is normally left blank but you can personalize it as you wish.
8
Add an image and a title message to "Page 4." Page 4 is the front cover of your card. This is where you should place "Happy Birthday" or "Merry Christmas" and any supporting images.
9
Select "File" and then choose "Save" to save your card. Enter a file name and choose the destination for your saved file.
10
Select "File" and then "Print." In the Pages box, type "1-2" to only print pages 1 and 2. Click "OK."
11
Remove the printed card from your printer and turn it upside-down. You will be printing on the opposite side of the paper.
12
Select "File" and then "Print." This time, type "3-4" into the Pages box and click "OK." If printed correctly, you should have one page with four sections.
13
Fold the card in half and sign it. Place it in an envelope. Your card is finished and ready to be sent.
Tip
Microsoft Office Online has free card templates available to its customers. These templates include premade cards including graphics and text. Browse the template archive, download, and then personalize the card.
More Articles