How to Make a Business Card with iWork Pages Templates
by Carl Hose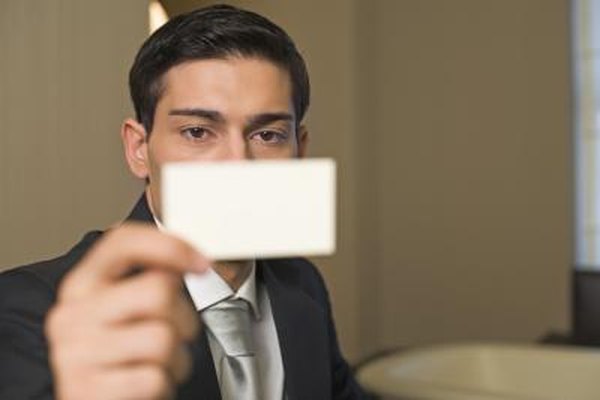 iWork Pages is a word processing program in Apple's iWork suite of productivity tools. What makes Pages more than a simple word processor is the program's extensive array of templates and the ease with which it can be used to accomplish desktop publishing tasks such as business card creation. Using these tools and the array of business card templates in Pages, you can create personalized simple or elegant business cards regardless of whether you've tried your hand at desktop publishing before.
1
Open Pages and click on the "File" menu. Select the "New from Template Chooser" option and under the "Page Layout" section choose the "Business Cards" option. This presents you with a selection of business card templates you can use to base your business card on.
2
Select the template that is closest to the type of business card you want to create. The template includes 10 business cards. Add your personal information on each of the business card templates by selecting the template text with your mouse and typing over it.
3
Click the template images to replace them with your own. The templates contain professional-quality graphics you can use, but you can delete them instead and put your own images in, if you prefer. After clicking an image, press "Delete" on your keyboard to get rid of the template image. Open the folder on your computer where your personal images are located and drag an image to the business card template to add it.
4
Save your business cards and go to the "File" menu to print them. Ensure that you have the appropriate business card stock in your printer. You can find the recommended print stock at the bottom of the template.
References
More Articles
Photo Credits
photo_camera

Creatas Images/Creatas/Getty Images