How to Make a Photo Booth Style Film Strip
by William Carne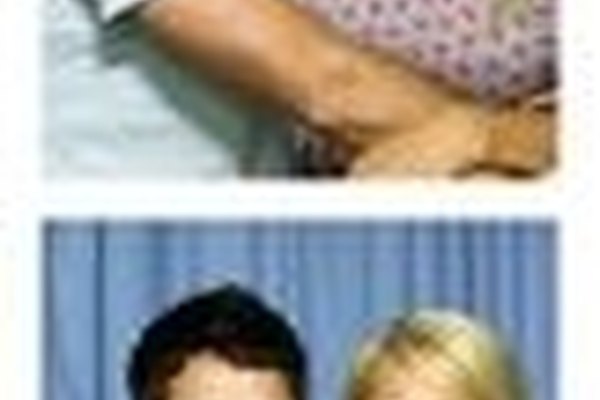 Photo booths are a nostalgic image for many people. Creating similar film strip style photos can be a fun exercise. Thanks to advanced image processors, creating your own film strip is fairly straight forward as long as you have a few photos you can use. If you have decent inkjet printer and some high quality glossy photo paper, you will also be able to print out the images for their full affect.
Open your Image Editor and load the different images you want to use into the program. You should use between four and six different photos that are all the same dimension and have all been taken as portraits (vertically), as opposed to landscape (horizontal) photos.
Open "Image > Image Size" from the menu and make sure the "constrain proportions" box is checked. Set the height of the photo to 2.5 inches if you plan to make a strip of four photos or less and 1.7 inches if you want to make a strip of up to six photos. The width will be set automatically. Repeat this process for each photo.
Create a new file with a white background and a canvas size of 10.5 inches tall, by two inches wide. For each separate photo, choose "Edit > Select All" followed by "Edit > Copy." Paste them into the new file be clicking on "Edit > Paste."
Use the cursor tool to align each photo, one on top of the other. Depending on your program, each photo will likely be in separate layers so you will have to select the applicable layer before moving each photo. Don't arrange the photos so they are in direct contact. Instead, leave a thin white line between the top and bottom of each photograph. This will more closely resemble a photo booth.
Crop the image to eliminate any extra white space on the sides. Save your work. Put your photo paper into your printer and select "File > Print".
References
Photo Credits
photo_camera

Siri Stafford/Lifesize/Getty Images