How to Make a Boot CD for an iMac
by Hollan Johnson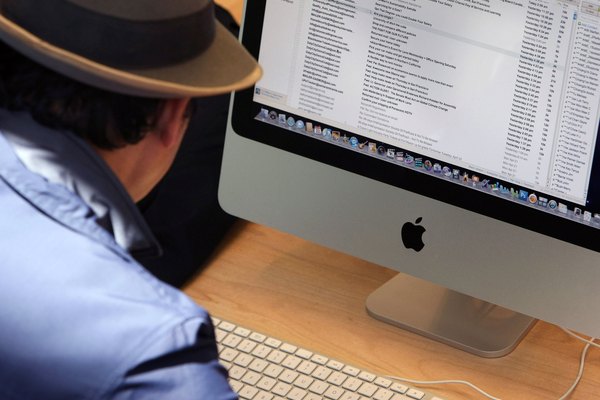 An iMac computer can run into disk troubles that make it impossible to boot from the hard drive. If this happens, it is possible to boot your iMac from a CD, as long as you have a bootable CD that can fix your iMac. While all iMacs come with the installation software as bootable DVDs, it is ideal to have a backup version just in case. You can make a boot CD for an iMac easily as long as you have your original installation DVDs.
1
Insert the Mac OS X install DVD 1 into your iMac.
3
Select the DVD disk from the left-handed side of the Disk Utility menu.
4
Select "New" from the file menu. Select "New Disk Image from Disk 1."
5
Format the disk as a "DVD/CD Master."
6
Name the disk. Press "Save."
7
Eject the Mac OS X install DVD.
8
Select the .cdr copy and press "Burn" in Disk Utility.
9
Insert a blank CD into your iMac. The iMac will burn a bootable copy of the disk to the CD-R.
Tip
Make sure the CD-R is totally blank and of good quality before you use it.
Warning
If the copy of the Mac OS X install disk is too large it might not fit on a CD-R. You will have to use a DVD-R instead.
More Articles