How to Make Bold Text in the My Favorites Folder
by Matthew Caines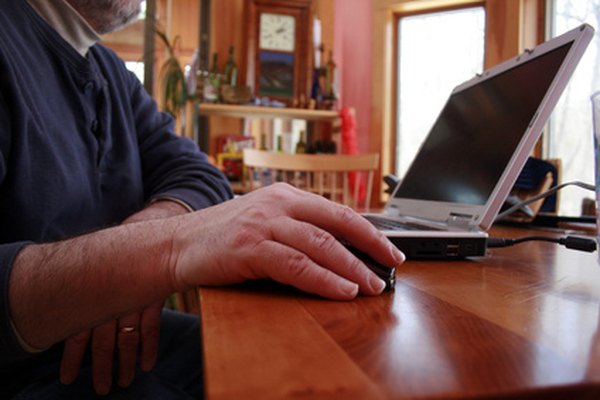 If you have vision problems, it can be difficult to navigate Windows Explorer files -- due to the plain default text. If you are having trouble reading the files in your "My Favorites" folder, then change your Explorer display options to a bold font.
1
Click on the "Start" menu button and select the "Control Panel" option by left-clicking on it. Your PC will automatically open a new window. Double-click on the "Display" icon to open the Windows Display Properties window. You can also locate the Display Properties window by right-clicking on the desktop background and choosing the "Properties" option.
2
Left-click on the "Appearance" tab and click the "Advanced" button located in the bottom, right corner. A new "Advanced Appearance" window will automatically appear.
3
Click on the drop-down menu arrow in the Item field. Select the "Icon" function from the list of choices. Notice the Font field has now become active. This is where you can change the appearance of any folder and file text. From here, you can alter the text font, size, color and format.
4
Click on the "B" button next to the Font field. This is the format option that will change your folder texts to bold. Click the "I" button if you want to italicize the folder text.
5
Click the "OK" button in the Advanced Appearance window and click the "OK" button in the Display Properties window. Your PC will display a "Please Wait" message while it changes your text options.
6
Navigate to your Favorites folder -- or any other folder -- and confirm the text is bold. Open the folder, and you will find the file text is bold as well.
Photo Credits
photo_camera Man Using Laptop at Home image by evillager from Fotolia.com