How to Make a Blog on Blogspot
by Kara Page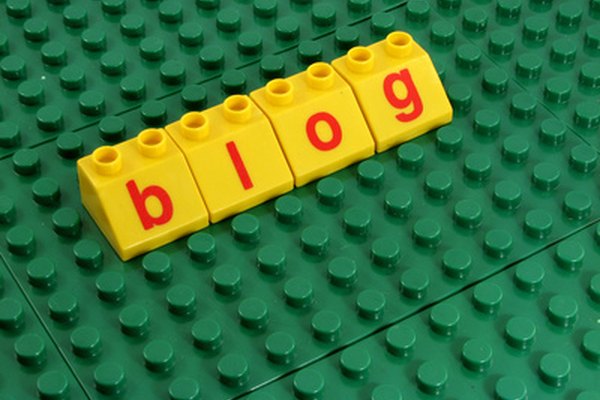 A blog can be used to keep family and friends updated on your latest news, or as a tool for staying in touch with customers for your business. One of the most popular platforms for blogs is Blogger, which provides its users with a free "Blogspot" subdomain that only requires registration with an active email address. With your Blogspot blog, you can choose from a variety of templates and designs and customize your blog to suit any purpose.
Go to Blogger.com on your browser and click the "Sign me up" link. Create a username and password in the fields, then type in a valid email address. Create a URL (for example, http://myblog.blogspot.com) and a title (for example, "My Blog") in the correct fields, and click the "Create blog" link.
Browse through the template thumbnails on the next page and click any thumbnail to preview the template full screen. Consider not only the look of your blog, but whether you want one, two or three columns to display the information you will feature. Click the "Apply to blog" link beneath the template you want to use.
Click "Settings" in the toolbar, where you can edit your title, as well as add a description of what your blog is about. You can also choose "Yes" or "No" on a variety of privacy options, such as whether to allow those using search engines to find your blog, or whether or not your blog has adult content.
Click "Design" in the toolbar to add and edit widgets and other features that will be displayed on your blog. For example, you can add a link to your Twitter or Facebook account, create a blogroll (a list of links to blogs you support or that are relevant to your own), or a search widget that allows readers to search for specific content on your blog.
Click "Posting" in the toolbar, then "New Post", to write your first post. Enter a title into the title field, and text into the main field. Click the rich text, color or font options just as you would in a word processing document. Click the "Picture" icon to upload pictures from your computer. Add video by copying the video's embed code, clicking the "Edit HTML" tab at the top right of your "New Post" field, and pasting in the embed code. Add labels in the "Labels for this post" field below, which help readers find your content. Click "Preview" to proofread your post, then click "Publish post."
More Articles