Magellan GPS Won't Initialize
by Melissa King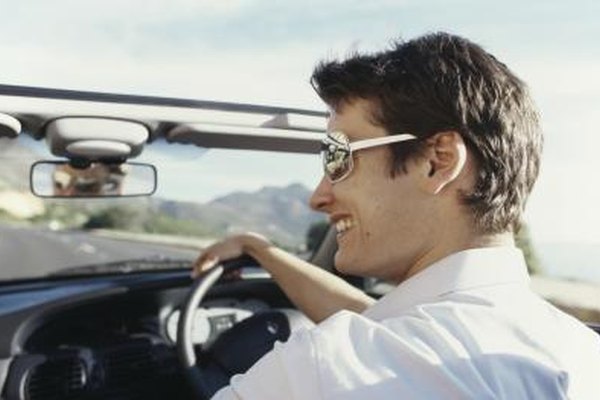 Your Magellan GPS gives you turn-by-turn directions to entertainment venues, meeting locations, stores and residential addresses. The Magellan GPS usually starts within a few seconds after pressing the Power button, but occasionally, the device may not initialize. Resetting the device or checking the connections between it and the vehicle cradle may correct the problem and enable you to start the unit.
Charge Battery
If your Magellan GPS has a dead or low battery, it may not power on. According to Magellan, if the battery voltage drops below a certain level, you will need to charge it for at least an hour before attempting to power the device back on. Magellan recommends charging the device via the included vehicle charger cable. With this cable, you can use the GPS as it charges. If you're not in your vehicle, you can also charge the GPS by connecting it to a computer with a USB cable. Do not turn the GPS on if you charge it with the computer. It usually takes four to six hours to charge the device in your vehicle and six to ten hours when charging via USB cable.
Reset GPS
If you know your device's battery has a full charge but it still won't power on, try resetting the unit. The method used to reset the GPS varies depending on the model of the unit. If your device has a Reset switch, slide the switch to the "Reset" position and hold it there for 10 seconds. If you don't see a Reset switch, try sliding the Power switch to the "Off" position and holding it for eight seconds. Your unit might also have a reset pin hole. Use the end of a paper clip to press the button inside the hole and hold it down for 10 seconds.
Verify Connections
The Magellan GPS may not start if it isn't properly connected to the vehicle cradle or other cables. Check the connection between the power cable and the bottom of the vehicle cradle. If the cable feels loose, disconnect it and reconnect it securely. Connect the other end of the power cable into your vehicle's cigarette lighter or DC outlet. To connect the unit to the cradle, align the slot on the bottom of the GPS with the tab on the cradle. Slide the device down onto the cradle, then push down firmly until the tab is fully inserted into the slot and you hear a "click."
Aftermarket Accessories
Third-party manufacturers may make accessories for the Magellan GPS, such as car chargers and AC adapters. While these accessories are usually cheaper than those sold by Magellan, they might also cause your GPS to not function correctly. Magellan recommends that you only use official accessories with your device.
Photo Credits
photo_camera

Stockbyte/Stockbyte/Getty Images