The MacBook Superdrive Won't Burn
by Maxwell Payne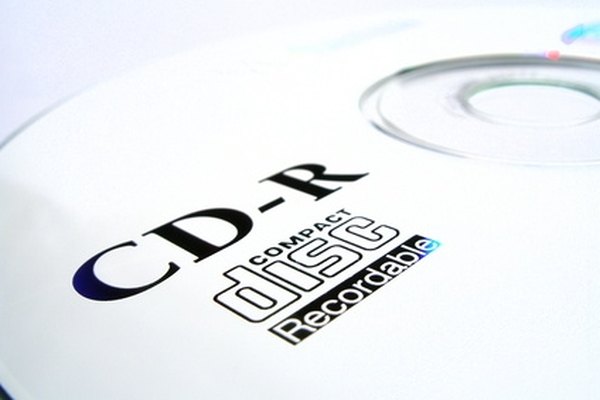 The Superdrive is the name of the CD/DVD drive built into Apple's Macbook laptops. The Superdrives are also capable of burning CDs and DVDs. While in most cases the disc burning functions properly and results in a readable disc, there are multiple issues that can arise. Troubleshooting a Superdrive that won't burn involves multiple steps to eliminate each possible cause.
Checking the physical CD and drive itself
Verify that the CD is a CD_R, DVD-R, or CD-RW disc. This information will be printed on the disc. If iTunes indicates the disc is already written to, try another blank disc.
Check the underside of the disc for dust and dirt.
Gently wipe off the bottom of the disc with a soft cloth and try the disc again. If you notice excessive scratches on the disc, try a new blank disc.
Press the "Eject" key on the top-right of the keyboard and hold it down to verify a disc is not already in the drive.
Verify settings and software
Verify that files are in a "burn" playlist in the lower-left corner of the iTunes display. If there is no "burn" list, click "File," followed by "New Playlist." Move files you want to burn to a disc to this playlist. If you are using a program other than iTunes, verify that the "New Disc" or "Burn Folder" contains the files you want to burn.
Change the maximum write speed. Click "Burn" in iTunes or any disc burning program and click the drop-down menu next to "write speed" or "burning speed." Choose a speed slower than the maximum.
Close any open and unneeded applications and files. Click on "Trash" in the "Dock" and click "Empty." According to Apple, the Superdrive needs some active memory and drive space to create the burn files. Proceed to Step 4 if none of these solve the problem.
Click the "Apple" logo in the top-left corner of the screen and click "Restart." Wait for the computer to restart then try to burn the CD again. Proceed to Step 5 if it still does not burn.
Click on the "Apple" logo again and select "Software Update." Allow the computer to search for updates online and click "Install" to install the updates if any appear. Click "Restart" if prompted and try to burn a disc.
References
Photo Credits
photo_camera cd-r image by matteo NATALE from Fotolia.com