How to Locate My Lost Cell Phone
by David Lipscomb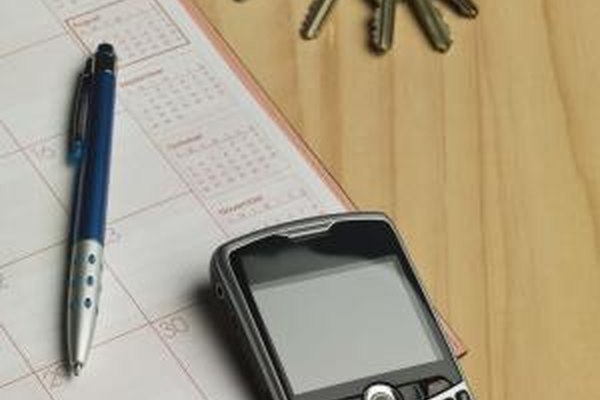 Losing contacts and photos, having important information stolen or simply losing an expensive device is not something you want to experience. You may be able to locate your phone and resume your life without further ado, but if not, you may have to resort to strategies designed to mitigate the damage. Cell-phone service providers and manufacturers all have ways to prevent unauthorized use, disable the phone or wipe it clean to forestall data theft.
Basic Steps
Your cell phone might be closer to you than you think. Use another person's cell and call your phone, listening for the ring. If the unit is on vibrate, you may have to trek around the house, calling repeatedly until you discover the unit. If you don't have another phone available, Google's Click to Call service is a program that allows you to call your phone from a computer. Enter a search for any local business, entering your cell number as opposed to the business number. If your phone is close by, you should be able to locate it quickly.
Online Solutions
Free online sites and services like WheresMyCellPhone.com, Find My iPhone, Blackberry Protect, Windows Phone and Lookout all help find you cellular device through a call or text, or on a map. Most of these devices rely mainly on GPS functions found on nearly all modern cellular devices. Many of these solutions are in app form, requiring you to download and install it to your phone prior to a mishap. Find My iPhone is built into the iOS operating system and comes enabled on your phone by default. Plan B is a service for your Android phone that allows you to track your phone without an installed app, which may be a lifesaver. Remember that if your phone is missing its SIM card or has a dead or removed battery, the unit will be untraceable.
Damage Control
If you locate your phone but it's in a part of town where you deem it imprudent to attempt recovery, you can delete the phone's contents. Although this doesn't necessarily help you recover the phone, wiping sensitive data may protect your banking and password information from ill use. Various solutions assist in this action. IPhones use Find My iPhone through the iCloud service, which not only can locate but also can optionally wipe the phone entirely. Android Lost and BlackBerry Protect all serve to perform similar functions, keeping your irreplaceable data protected on your replaceable device.
Contact Your Service Provider
If all else fails, contact your service provider to inform them of your loss. Data-package pricing is not cheap, and you don't want your cell phone used to illegal activities. Your cell-phone provider will have on record the devices on your contract. Informing them of your loss immediately will help prevent you from being charged for calls and downloads you did not take part in. Most cell-phone carriers completely disable use of phones reported as irrevocably lost or stolen.
Photo Credits
photo_camera

Jupiterimages/Comstock/Getty Images