How to Load a List of Favorites Into Garmin
by Terry Parker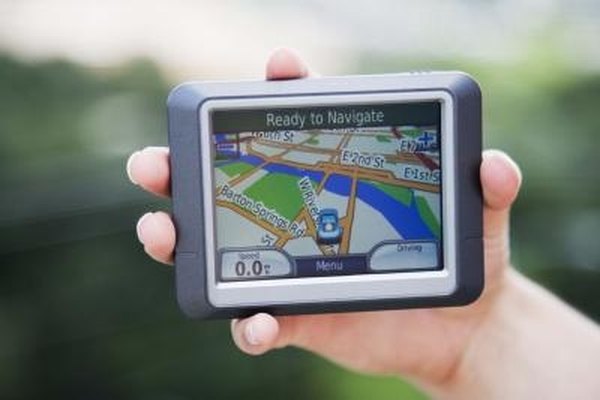 Older Garmin GPS units enabled you to save locations as entries in a "My Locations" or a "Favorites" list. Newer Garmin units refer to these saved locations as "waypoints." You can load a list of favorites, or waypoints, into a Garmin GPS using MapSource software by Garmin. The Trip and Waypoint Manager application is part of the MapSource product suite. Create waypoints using the MapSource software and then use MapSource to load the list of favorites into the Garmin device.
1
Plug the USB connector cable into the Garmin GPS unit. Plug the other end of the cable into a free USB port on the computer.
2
Launch the Garmin MapSource software and open the map including the Favorites, or Waypoints, you want to transfer.
3
Click the "Send to Device" button in the main menu of the Garmin MapSource application. A list of available devices displays.
4
Click the entry for the connected Garmin GPS. If the unit is not displayed in the list, click the "Find Device" button. The computer locates and lists the connected GPS. The Select Data window opens.
5
Check the check box next to the "Waypoints" option. Check the options next to any additional data to send to the device, such as the "Route."
6
Click the "Send" button. The selected data is loaded onto the Garmin GPS.
7
Unplug the Garmin GPS from the computer. The Favorites (Waypoints) are loaded onto the device.
References
Photo Credits
photo_camera

Jupiterimages/Creatas/Getty Images