List of Internet Search Engine Names
by Jamie Lisse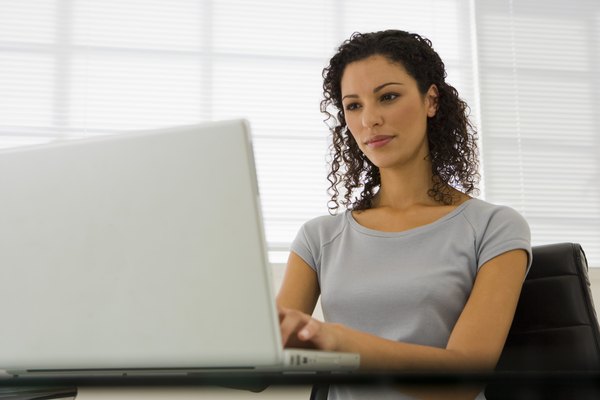 If you are on the Internet getting ready to do a search, do you go right to Google? While Google is one of the most popular search engines, there was a time when it was not. In fact, there are more than five available search engines as of January 2010. Some search engines may be powered by others, which means they show basically the same results. However, you can get substantially different results between some search engines.
Google
Google is one of the top Internet search engines. With Google, users can search for web pages, images, discussions from Usenet newsgroups, blog articles and news articles. Google also allows users to easily search for common measurement conversions, definitions of words, stock quotes and phone numbers. With Google Maps, users can get directions, maps of areas, street views of some areas and real time traffic reports. Google also has its own email service, called Gmail. When logged into your Gmail account, you can save your search history. Google has its own advertising program, called Google Adwords, that you will see on Google search result pages.
Yahoo
Yahoo was launched in 1994 as a web directory, which makes it the oldest of its kind. In 2002, it switched from a directory to have crawler based results like Google. Yahoo's search engine uses its own search technology, which is different from Google's. Web users can get web page results as well as image results from Yahoo. Yellow page listings and shopping results are other staples of the Yahoo search engine. Yahoo also has its own advertising program that shows up on search result pages.
Ask
In 1998, Ask became well-known thanks to its Ask Jeeves search engine. In 2001, Ask began changing the way its results were created. Eventually, Ask moved to crawler based results like Google and Yahoo. While Ask does not have its own advertising program, it does offer paid listings on its results pages.
AllTheWeb
The AllTheWeb search engine is actually powered by Yahoo. This search engine offers search results containing web pages, images, videos, news, FTPs and MP3s.
HotBot
The HotBot search engine gives results from Google, Yahoo and Teoma. Teoma was acquired by Ask.com in 2001. The results from the three are not intermingled, but users can choose which search engine they want to use.
AltaVista
The AltaVista search engine was started in 1995 and was tops at its time. Eventually the site lost popularity before being purchased by Yahoo in 2003. The results on AltaVista are currently powered by Yahoo.
Bing
Bing used to be MSN Search and Windows Live Search. Bing is Microsoft's search engine and was unveiled in 2009. In mid 2009, it was announced that Bing would power Yahoo search as part of a 10 year deal. Bing integrates with Hotmail as well as offering instant access to things like stock quotes, maps and weather.
References
Photo Credits
photo_camera

Pixland/Pixland/Getty Images