List of Document Management Systems
by Felicia Blue
Document management systems (DMS) have become crucial to businesses. They help to streamline business processes and improve collaboration methods among employees. Document management systems are computer systems that are designed to manage and store electronic documents and images. However, document management systems continue to evolve, branching out into other areas, such as enterprise content management (ECM) systems, workflow systems or records management systems. These systems have allowed employees to communicate in different mediums, such as using videos, wikis or blogs, to discuss or promote the company's products or services. There are many document management systems in the marketplace, some more common than others.
Microsoft SharePoint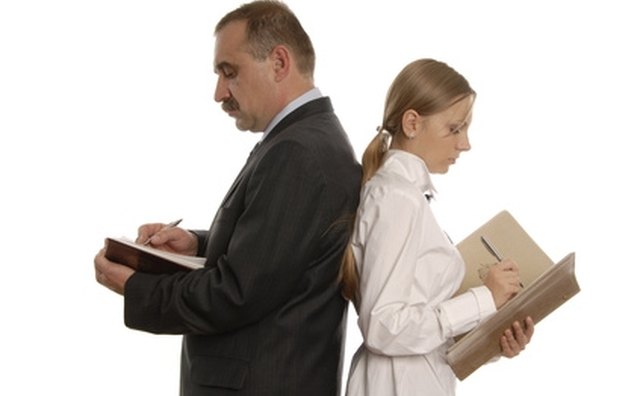 Microsoft SharePoint is the most popular and widely-used document management system in the business world. This application comes with built-in workflow templates that allow you to automate the following processes: approval, review and archiving. You can develop, manage and analyze workflows, which will help you make your collaborative processes more efficient. Not only can you publish documents, but colleagues can view them and edit them. Microsoft SharePoint also allows you to create wikis and blogs. Other tasks you can perform with Microsoft SharePoint include managing task lists, deploying workflows, analyzing data and publishing reports.
Open Text Document Management
Open Text Document Manager is a repository application for saving and categorizing electronic documents. This system helps a company to better comply with business or regulatory standards. It helps employees to retrieve specific documents faster and easier. With Open Text, you can set up electronic documents into hierarchies of folders. You can also assign ratings and critique the value of documents. Other colleagues will be able to see your comments. Open Text also keeps track of the most current documents that people regularly view. In addition, it automatically tracks change requests, approval processes and reviews. To set this up, you would just use Open Text Document Management's graphical Workflow Designer. You also have the flexibility to create processes based on your standards as well as regulatory agencies' requirements. Open Text enables you to work from other document-authoring applications including Outlook, Excel, Word and Lotus Mail. You can then drag and drop these documents into Open Text Document Management's repository, using Windows Explorer.
IBM Office Document Management
IBM Office Document Management is a component of IBM ECM. This component seamlessly integrates with other applications such as Microsoft SharePoint, Microsoft Word, PowerPoint and Open Office. It also supports email software applications, such as Lotus Notes and Microsoft Outlook. IBM Office Document Management allows you to create documents individually or with other colleagues and share them across work groups. You can easily find and access documents across your organization.
Photo Credits
photo_camera documents image by AGITA LEIMANE from Fotolia.com